Galaxy Note 3 SIM limitations surface for first pre-orders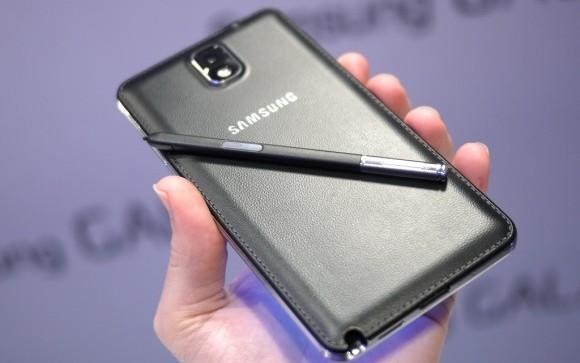 The Samsung Galaxy Note 3 has appeared in its first box orders to retailers with a note that suggests not all models will work with all carriers. While this may seem obvious, there's a few limitations for the UK and European models that aren't usually in place for releases from Samsung or with the radios included in these models. What's noted by Clove today is that the Samsung Galaxy Note 3 European SIM model SM-N9005 specifically will only work with SIM-cards issued from a mobile operator within Europe.
This model works with the Qualcomm Snapdragon 800 quad-core processor, suggesting it has the ability to work with multi-mode LTE. In other words – it's got the ability from Qualcomm to work on more carriers than you should know what to do with. Something else is at work here, it seems, as only Europe operators are able to function on this specific model – as defined by the EU/EEA, that is. The sticker from the box appears in this article.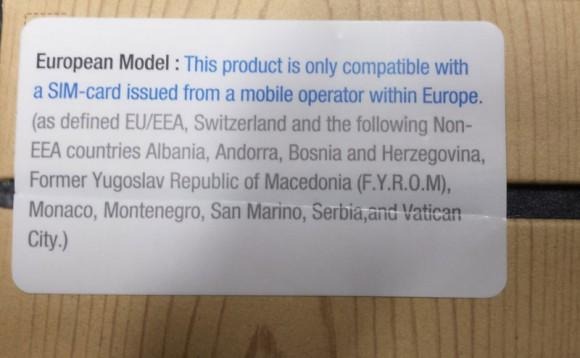 If you're planning on traveling internationally, it should be noted that a local SIM card will not work. All mobile connectivity will be lost save the ability to make emergency calls. This includes the USA. Where normally you'd be able to pick up a Euro Samsung Galaxy smartphone and pop in a GSM card from any one of several carriers, here you'll be out of luck. This also means that Clove specifically will not be shipping this model anywhere outside of Europe.
You'll find our own hands-on with the Samsung Galaxy Note 3 up with a review coming on sooner than later. The Samsung Galaxy Note 3 is appearing with USA-based carriers inside of October, while the Samsung Galaxy Gear appears right alongside it. This is the third generation Galaxy Note handset, working now with a 5.7-inch, Full HD Super AMOLED display and USB 3.0 – there's also a version of the device coming to market with a Samsung EXYNOS Octa processor as well – good luck finding it!