Galaxy Note 3 Neo vs Galaxy Note 3 2013: release imminent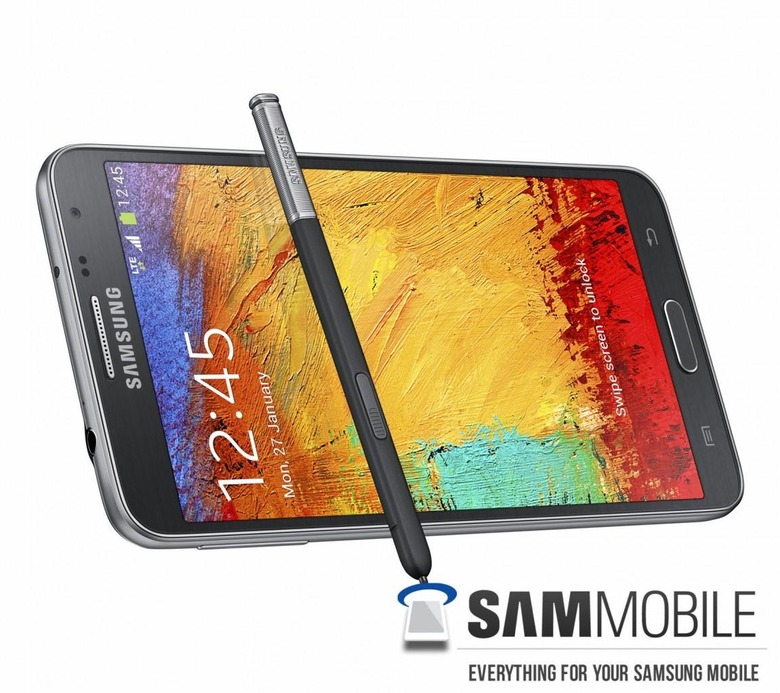 Right on top of the release of the Rose Gold color for the Samsung Galaxy Note 3 for Verizon comes word that the Galaxy Note 3 "Neo" will be appearing on the market soon. This Samsung Galaxy Note 3 Neo device will work with an Exynos 5260 processor with 6x CPU cores, four clocked at 1.3Ghz and another two at 1.7Ghz. The display of this device is 5.5-inches with a resolution at 720 x 1280, coming in just under the size of the original Galaxy Note 3.
So what's the deal here, Samsung, what's the reason for releasing a device that's so extremely similar to the device that's already out? That's a question you simply do not ask of Samsung, the company with the world record for most smartphone and tablet screen sizes – far and away.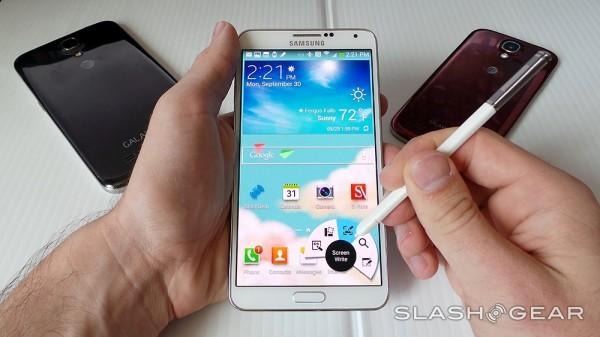 Compared to the Galaxy Note 3 (as seen above), this Neo works with a display that's just a tiny bit smaller – that's 5.5-inches of Super AMOLED with 720p resolution compared to the 3's 5.5-inch Super AMOLED with 1080p resolution. The back of this machine has an 8-megapixel camera while the Note 3 works with 13-megapixels of shooting power. The front of the Note 3 Neo works with 2.1-megapixels while the Note 3 works with 2-megapixels (strange as that may seem.)
The Samsung Galaxy Note 3 works with a Qualcomm Snapdragon 800 MSM8974 quad-core processor while the Galaxy Note 3 Neo works with a Samsung-made Exynos 5260 hexa-core processor. This Exynos 5260 will exist on both versions of the Galaxy Note 3 Neo – outside of the USA, at least – with both the HSPA+ version and the 4G LTE version both working with Mali-T624 graphics as well.
Both devices work with the same S-Pen technology as far as we can tell so far, and the Neo works with 2GB of RAM while the Note 3 works with 3GB of RAM. The Note 3 works with a 3200mAh battery while the Neo works with a 3100mAh battery, and the Neo is just a tiny bit smaller as far as height and width go – still no word on thickness.
So what is the Galaxy Note 3 Neo, anyway? It's a release of the Galaxy Note 3 that uses Samsung's processor instead of Qualcomm's while it works with the same display as the Galaxy Note 2 (as seen below).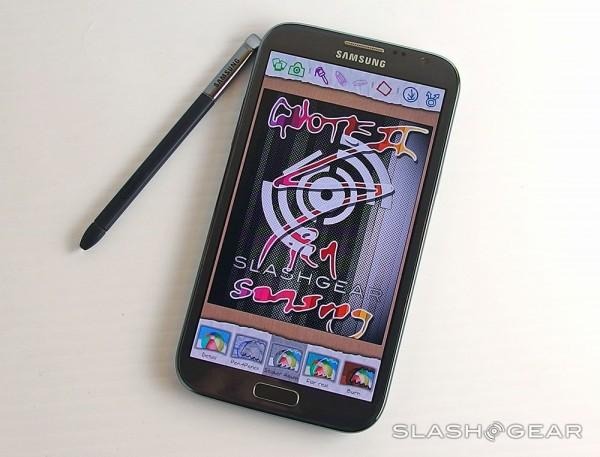 In fact the specifications of the Galaxy Note 3 Neo match those of the Galaxy Note 2 so precisely that we'd be surprised if Samsung wasn't simply continuing production of the same parts with a slightly different body here into 2014. Sound like a winner to you?
VIA: SamMobile