The Samsung Galaxy Note 10 Pro is one of two Galaxy Note 10 devices coming in early August of 2019. These devices have been tipped, teased, and leaked from all angles over the last several weeks, and we've got the latest right here, right now, today. Today's set of leaks starts with a tiny detail about size and ends with a whole splash about the Galaxy Note 10 family, complete with FoD, UPS, HoD, and SoD!
The Samsung Galaxy Note 10 is shown in an image below next to its significantly larger and more expensive brethren. This images was shared by Ice Universe, an insider and leaker of all things Samsung for the last couple of years. Here it's clear that both the Galaxy Note 10 and 10 Pro will get front-facing in-display fingerprint readers, too.
There's also a big confirmation of a set of features that we weren't quite sure were coming in 2019 or in the next Galaxy S. Good times are here, apparently, as Sound on Display (SoD) as well as UPS (under panel sensor), HoD (haptic on display), and FoD (fingerprint on display) are all in the mix. Sensor tech is ready to roll for the Galaxy Note 10.
Our tip this afternoon suggests that the sensor integrated technology bonanza discussed back in October of 2018 was quite prophetic, if you were guessing that the whole lot would appear on a single phone. The only really strange thing is that Samsung's generally been releasing new features on midrange phones before AAA phones for the last year – but maybe they're done with all that!
The FoD we've got on the Galaxy S10 already – you can push your finger up against the glass and you'll be logged in, no problem. UPS is the part I've been waiting for – now with the "NOTCHES ARE COOL" trend waning, Samsung needs a better way to jam all their front-facing cameras and sensors into phones. What better way than to use semitransparent OLED technology (under panel sensor) and hid them all behind the screen?
Haptic on Display is something we've sort of seen before – in a couple of slightly different iterations. One is the still-crazy still-not-implemented UltraHaptics system with mid-air touch! There's also the iPhone's Taptic Engine, with some of the most precise haptic feedback tech in the industry.
Haptic on Display hasn't appeared a whole lot in leaks since October – but there's not a whole lot to leak about. We'll likely know a bit more when additional details spill on the next set of S Pen features.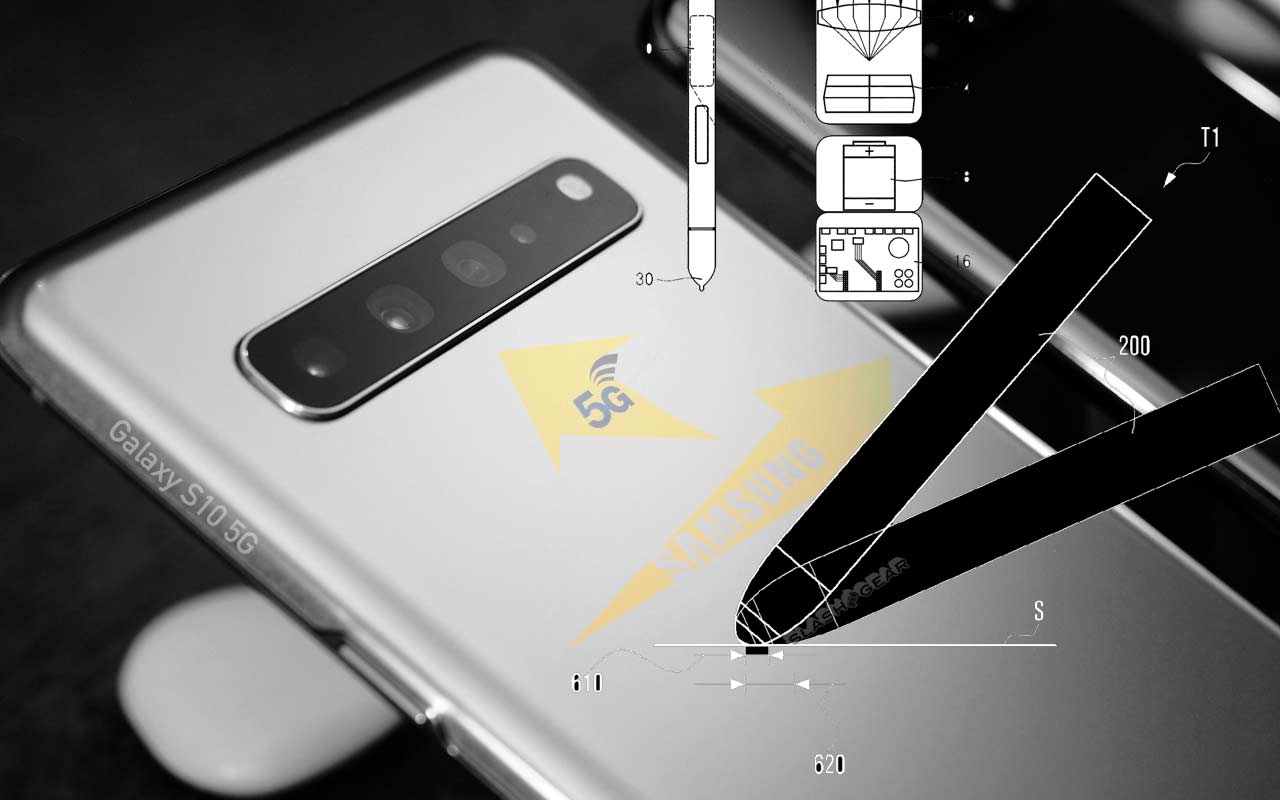 Finally, we've got some information on the pricing of the Note 10 and Note 10 Pro. It's suggested that the Galaxy S10 5G is the key to the pricing pattern, as follows.
The pricing of the Samsung Galaxy S10 5G at launch is $1,299 and $1,399 for the 256GB version and the 512GB version. The Galaxy Note 10, on the other hand, could start at around $1,199, while the Pro version would then start at around $1,499 – the most expensive "smallest" version of a smartphone ever offered by Samsung – save the Samsung Galaxy Fold, which will cost you a cool $2,000 USD right out the gate.
Cross your fingers, and wait for August 7th, when the smartphone might well be revealed for the first time. If Samsung follows its standard schedule, it'll then release the Galaxy Note 10 and Galaxy Note 10 Pro by the end of August, 2019 – all around the world!