Galaxy Note 10 features leaked: Air Mouse, 4096, ToF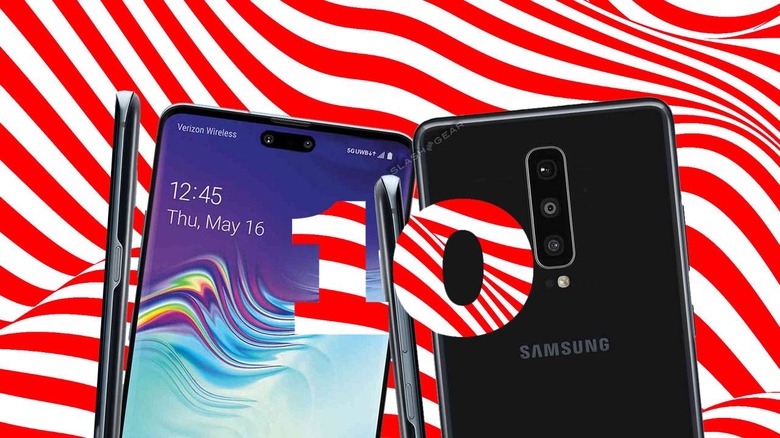 Today we're taking a peek at some leaked features coming to the Samsung Galaxy Note 10. These features affect new users only, so they're not necessarily going to come to older (Galaxy Note 9) users via software update. The camera alignment, gestures, levels of pressure for the S Pen, and the feature called "Air Mouse" were revealed this week.
New S Pen Features
Air Mouse is probably the most intriguing feature leaked for the Galaxy Note 10 this week. This new mode will act quite similar to a standard wireless mouse in the phone's UI, but will work via the S Pen. This feature will likely rely on in-stylus sensors and Bluetooth (in the S Pen, requiring a charge, like Note 9).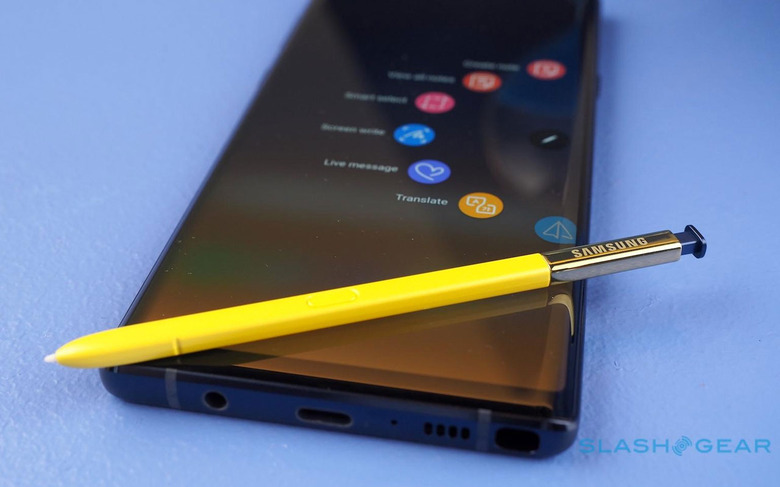 This next version of the S Pen will have a 0.7mm Pen Tip, so says our most recent batch of rumors this week – and it'll have 4096 levels of pressure. The 4096 and 0.7mm are the same in the Note 10 as they were in the Note 9 – most/all updates will come from within.
The new S Pen for Galaxy Note 10 will likely work to control Dex (in desktop mode). This new S Pen will have "remote control" action (like Note 9) as well – for apps, gestures, and the shutter button for the camera.
Note 10 camera arrangement
A single image presented by Weibo user Martian-V shows the latest arrangement of cameras in the Galaxy Note 10. This camera module likely contains cameras much like the following:
• 12 MP, f/1.5-2.4, 26mm (wide), 1/2.55", 1.4µm, Dual Pixel PDAF, OIS
• 12 MP, f/2.4, 52mm (telephoto), 1/3.6", 1.0µm, AF, OIS, 2x optical zoom
• 16 MP, f/2.2, 12mm (ultrawide)
• TOF camera (Time of Flight, 3D sensor)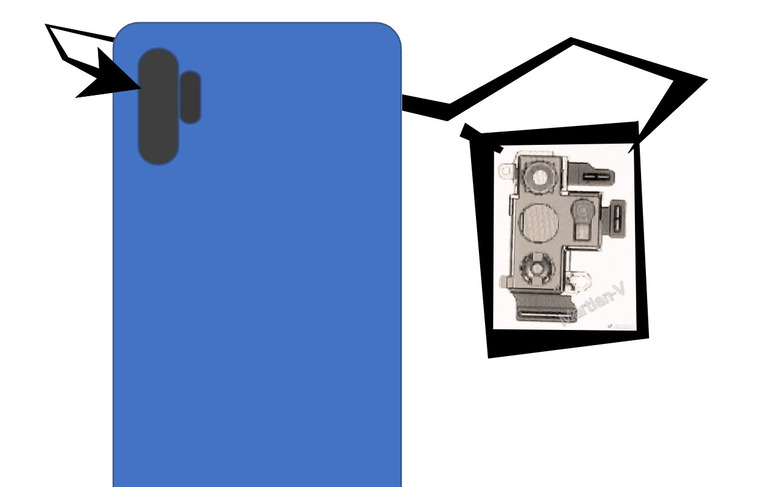 The cameras listed above are those of the Galaxy S10 5G – a phone that's the biggest and best of the Samsung phones on the market today. It wouldn't be a shock to find an under-display fingerprint sensor on this phone as well. And a Bixby button, because Samsung loves Bixby.
New Note 10 Features
According to serial leakster Ice Universe, "for those who are pursuing new things, you should expect Galaxy A. For those who are looking for stability and maturity, please pay attention to Note 10." Samsung will continue to push Galaxy A as "radical innovation" while Galaxy Note 10 will roll with "stable and mature."
It would seem that the next several smartphones coming from Samsung proper are code-named after famous artists. According to Ice Universe, the Samsung Galaxy S11's code is Picasso. Galaxy Note 10 will likely carry the code-name "da Vinci" – an artist who also appeared in research news just this week. You see, Leonardo da Vinci probably had ADHD, so that's pretty neat.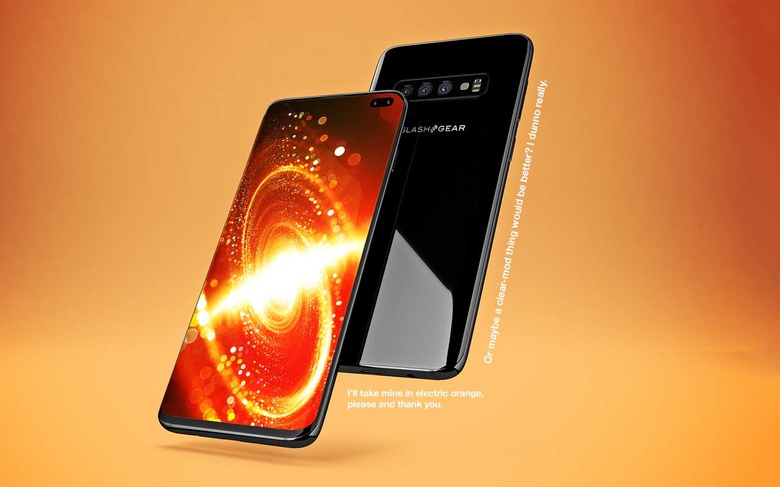 The future of Samsung phones has a pattern that's not like the vast majority of smartphone brands in business today. Back in September of 2018, Samsung made clear their intentions for future phones. They suggested that mid-range phones would get the best features first – then headliner AAA machines.
As it was said back at the start of this month: Galaxy Note 10 may be boring, but that's a good thing. It's good for the end-user that Samsung's in a position where they're as cautious about new features as possible. Delivering a solid, powerful, established experience is the way to keep users when it comes to a phone that costs over a thousand dollars (likely, in at least some configurations). Get your wallets prepared for big prices for the top configurations of the Galaxy Note 10 when the release date hits: likely late August, 2019.