Galaxy Nexus HSPA+ price cut to $349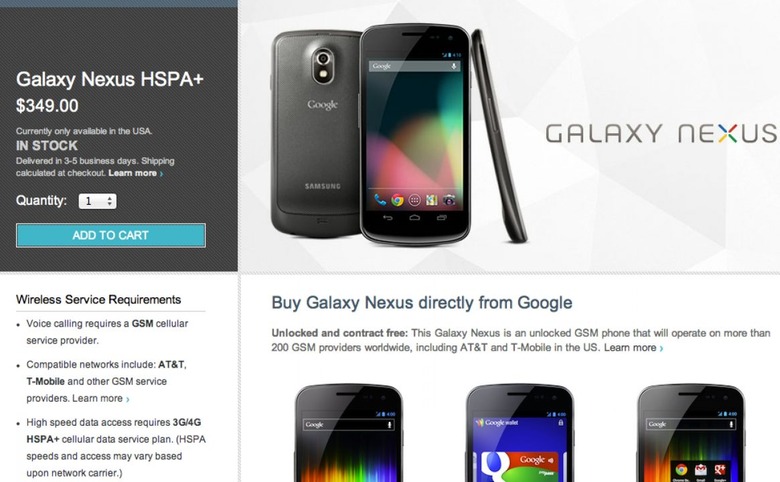 Google has cut the price of the HSPA+ Galaxy Nexus, dropping the unlocked and SIM-free smartphone from $399 to $349 from its official store. Although Verizon offers a 4G LTE version of the Galaxy Nexus, Google also offers the same 4.0 smartphone as in Europe directly to developers and others who don't want a new agreement.
Meanwhile Google is also updating the Galaxy Nexus to the latest Android OS, 4.1 Jelly Bean. That should come as some reassurance to those Galaxy Nexus owners who have watched their phones grow gradually outdated in comparison to the better-specified HTC One X and Samsung Galaxy S III.
Still, you're stuck with the Galaxy Nexus' less-than-impressive 5-megapixel camera, though the 4.65-inch 1280 x 720 display is still competitive. You also get a 1.2GHz dual-core TI processor and 16GB of onboard storage, though no expandable memory card slot.
You can find all the details on the Galaxy Nexus in the full SlashGear review.