Galaxy Nexus 4G LTE hits Now Network April 22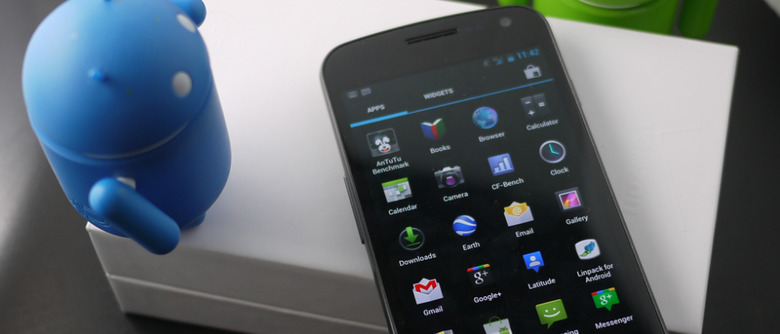 Google's Galaxy Nexus is getting another CDMA release, with the Now Network picking up the LTE-enabled 4G Ice Cream Sandwich smartphone. Up for pre-order from today, priced at $199.99 – and thus undercutting Verizon by a hundred bucks – the Galaxy Nexus will support Google Wallet when it begins shipping on April 22 and, for those who sign up quickly, include $50 of free cash to spend.
Register a Google Wallet account within a week of activation and Google Wallet will be instantly credited with $10. Three weeks later, a further $40 will drop into the account. Otherwise it's the same Galaxy Nexus that we know and love.
That means the same 4.65-inch – and slightly curved – 1280 x 720 Super AMOLED HD touchscreen, the same 5-megapixel camera with 1080p Full HD video recording, and the same WiFi b/g/n and Android 4.0 ICS OS. The CDMA/LTE model is slightly thicker than the HSPA+ version on sale in Europe, but the benefit is a slightly bigger battery too.
Although we're seeing more Android devices launch running ICS from the off, they're still the minority, so we're glad to see more carriers step up. For more on the smartphone, check out our full review of the Verizon LTE version of the Galaxy Nexus.