Galaxy J7 Prime out now: 5 reasons you'll want one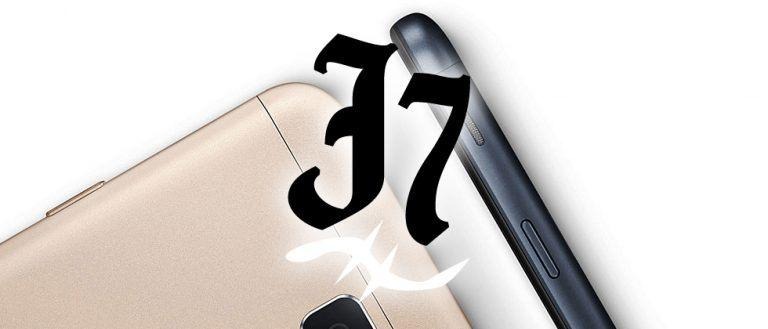 Supposing you're a consumer looking for a new smartphone and you've not already purchased a Galaxy S7, the Galaxy J7 Prime might be right up your alley. Today we're running down 5 reasons why a person might want this smartphone here in the first part of the year 2017. This device isn't quite the most powerful smartphone in Samsung's collection, but it's no pack of small beans to cough at.
At first glance, one might mistake the Galaxy J7 Prime for the top brass in the game. It has many of its components in the same place, after all – power button on the side, power plug on the bottom, headphone jack, Samsung logo up front. It's a fine looking device, that's for certain.
1. Industrial Design
The Samsung Galaxy J7 Prime works with the same basic aesthetic as Samsung's top-selling Galaxy S line. Samsung hasn't dumbed-down this new device just because its price is lower than its close relatives. Metallic features surround smooth glass up front with a transition of similar-colored material between. It's a 1-2-3 punch of on-point design choices.
2. Display Excellence
Gone are the days when devices that cost less than the top tier would have far more terrible specs. This device has a display that's 5.5-inches (13.88 cm) large with 1080 x 1920 pixels across it. This is a PLS TFT capacitive touchscreen that covers 73.3% of its front-facing body.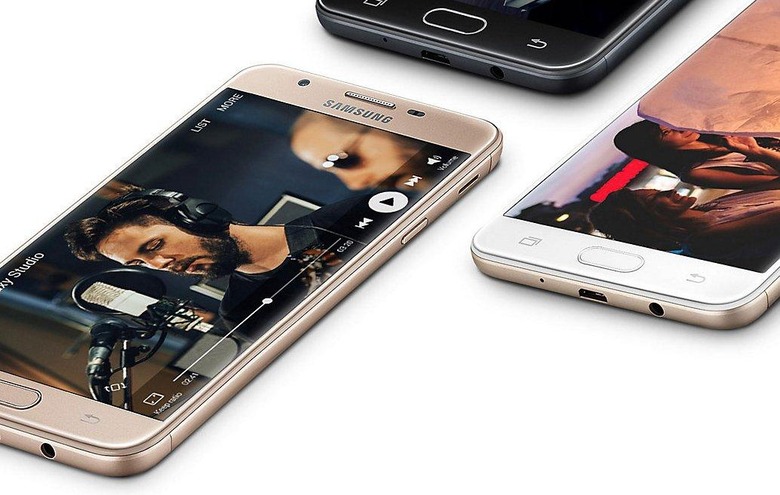 3. Fingerprint Scanner
Just like the Nokia 6, this Samsung Galaxy J7 Prime has a fingerprint scanner. I say just like the Nokia 6 because both devices break with tradition, offering a fingerprint scanner on a midrange-priced device. With fingerprint scanners coming in handy with all sorts of applications – and smartphone payments, of course – said scanners will soon be a must-have for all sort of devices.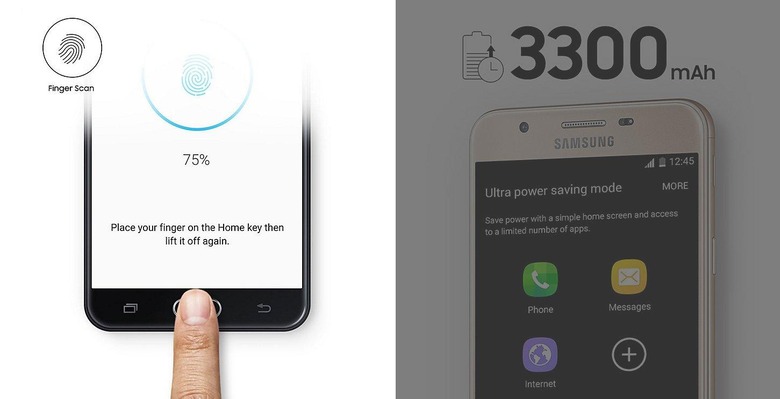 4. Processor Power
We've reached the point at which super-powerful processors are being put in devices that don't cost massive amounts of cash. With the J7 Prime, Samsung delivers an Exynos 7870 Octa SoC. That's octa-core (8-cores!) 1.6 GHz Cortex-A53 with a Mali-T830MP2 GPU. Also onboard is 3GB of RAM and either 16 or 32GB of internal storage – there's a microSD card slot for up to 256GB extra, too.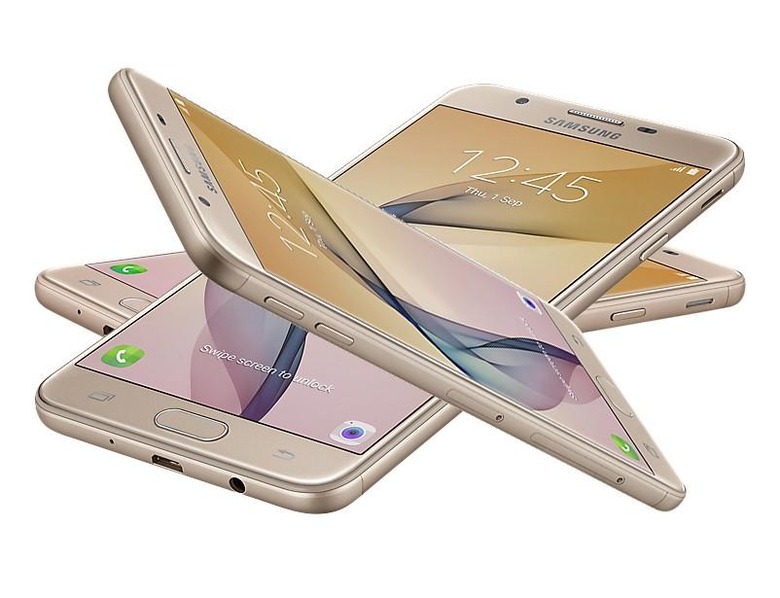 5. Good cameras on both ends
Up front is an 8-megapixel camera with an f/1.9 maximum aperture lens. That's better than many back-facing main cameras on high-end smartphones only a few years back. With modern-day mobile image processors, the results will be more than fine enough for all social networking sharing.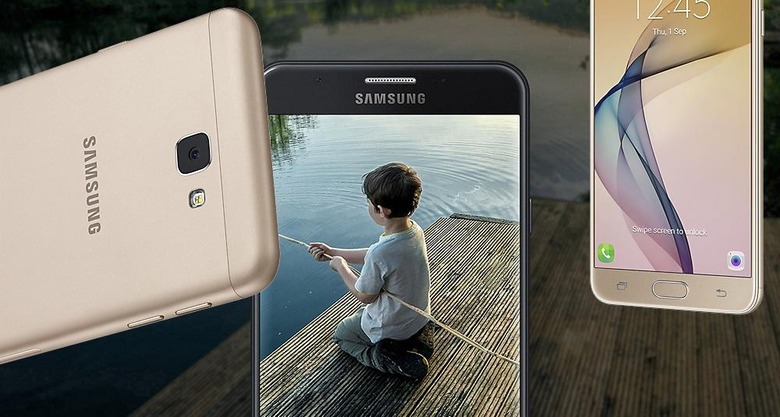 Around the back is a 13-megapixel camera with an f/1.9 max aperture lens. This camera works with autofocus and LED flash features as well. Users will be able to record 1080p video up to 30fps with this camera, and geo-tag, use touch focus, face detect, and capture panorama photos and HDR photos. This is a surprisingly capable camera array for a device that costs as little as this device.
Wrap-up
When this article is set to be published, the Samsung Galaxy J7 Prime is available in India only. There it costs ₹16,900, which currently converts to around $248 USD. That's not half bad for a smartphone with the features and abilities this one has right out the gate.