Galaxy C10 leak teases Samsung's first dual camera smartphone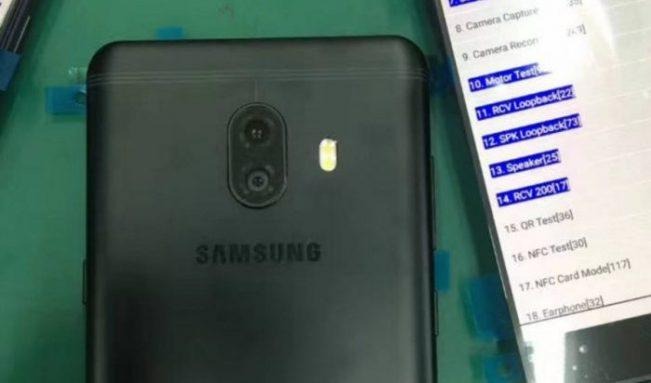 Samsung's Galaxy S8 is easily the hottest phone of 2017 so far, but you could say it's missing one big feature from recent smartphone trends: a dual camera setup on the rear. Fortunately, the year isn't over yet, and Samsung has several devices on the way — namely the Galaxy Note 8 — that are said to be the company's first with a dual camera on the rear. The Galaxy C10 is another of those devices, and today's leak basically confirms it has two cameras on its backside.
The new photo we see here features a clear, unobstructed view of the Galaxy C10's rear. Along with those thin, slotted antenna lines on the top and bottom, there's a fancy dual camera module on the top half, with the LED flash just to the right of that. It also appears this will be the first device since the Galaxy S8 to get a dedicated Bixby button, as it can be seen just below the volume buttons on the side.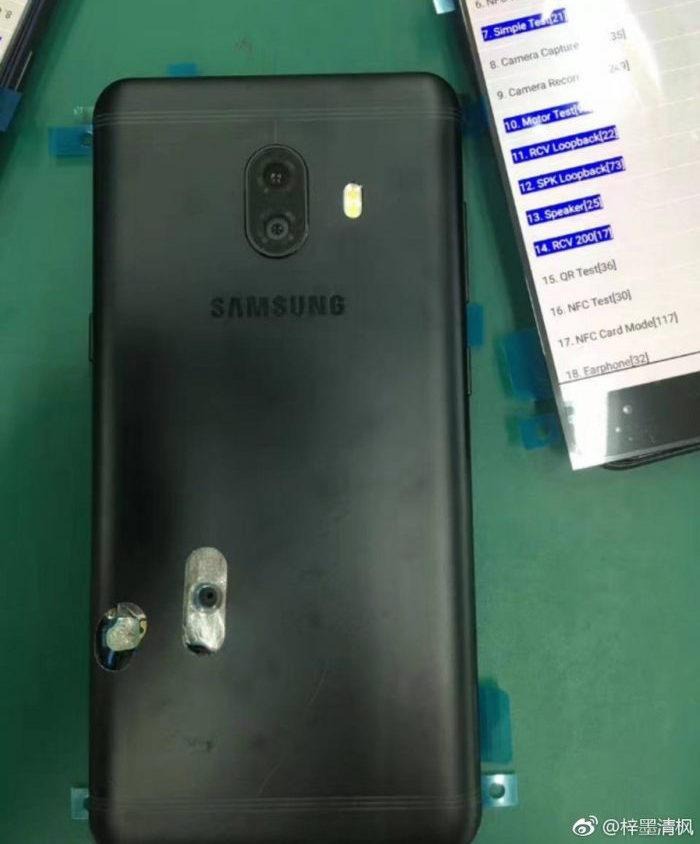 Now, whether or not the Galaxy C10 is the first to be announced is up to Samsung, but should the Note 8 make its anticipated debut in late August, you can bet this device won't be far behind to tout the dual camera arrangement. Either way, it's clear that Samsung will be stepping up its camera game before the end of the year.
It's expected that the Galaxy C10 will arrive with a 6-inch 1080p display and powered by a Snapdragon 660 processor paired with 6GB of RAM. A choice of storage will include 64GB and 128GB options, while the whole thing will run on a huge 4,000mAh battery.
Samsung first launched the Galaxy C line last year as way to bridge the gap between the Galaxy J and Galaxy A families, and it features mid-range specs paired with premium design elements, such as an all-metal chassis.
SOURCE Phone Arena, @mmdj_china