Galaxy A9 Pro surfaces in China with 4GB of RAM, Android Marshmallow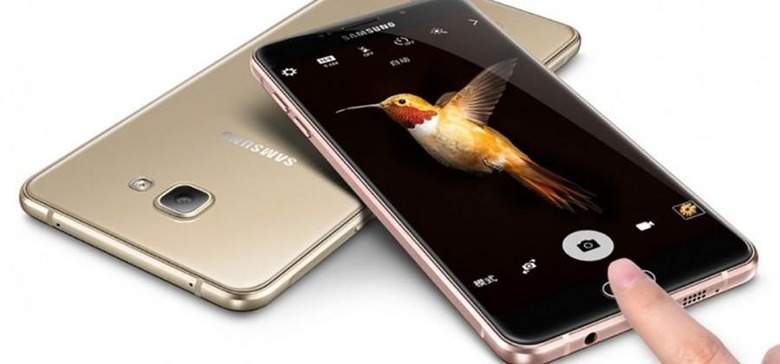 Back in December Samsung went official with the Galaxy A9 phablet. An upgraded version of that phablet called the Galaxy A9 Pro has now turned up in China as it crosses TENAA to get the certifications needed to launch officially. The Galaxy A9 Pro looks just like the original; it's what is under the skin that makes this one better than the original and deserving of the Pro name.
TENAA lists the A9 Pro as having 4GB of RAM, a full 1 GB more than the standard Galaxy A9. Another big difference is that right out of the box the A9 Pro runs Android Marshmallow. The standard Galaxy A9 runs Lollipop right out of the box. Odds are a Marshmallow update will land eventually making the major difference between the Galaxy A9 and the Galaxy A9 Pro the extra RAM.
TENAA data also calls out an improved camera for the Galaxy A9 Pro compared to the normal A9. On the Pro, buyers will get a 16MP rear camera and an 8MP front camera. The standard A9 has a 13MP rear camera and a 5MP front. The A9 Pro uses a Snapdragon 652 chipset under the hood, the same chip as the normal A9.
This isn't the first time we have heard of the Galaxy A9 Pro, the device was rumored in late January. At the time, it was tipped to be for the Chinese market so our first real look at the device being from TENAA is no surprise. At this time, there is no indication that the A9 Pro will launch outside of China, but that could happen. The big mysteries remaining about the A9 Pro include the price and exactly when it will launch in China.
SOURCE: Android Community