Galaxy A10 Might Be First To Get Fingerprint On Display Sensor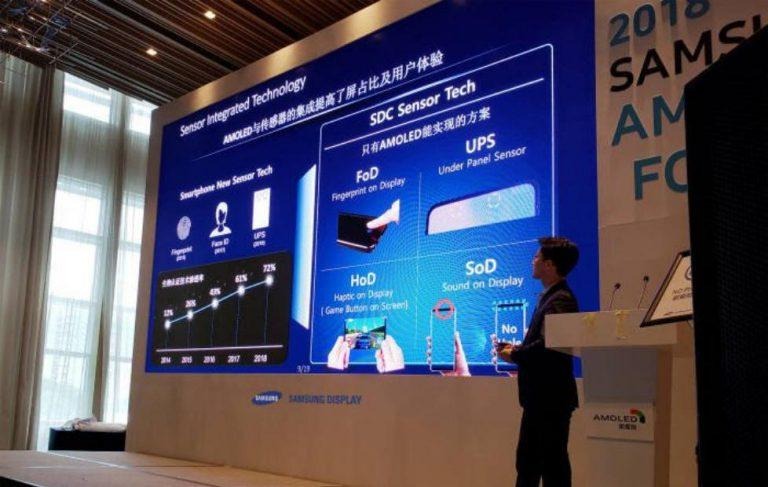 It seems that Samsung is finally catching up with trends and it's catching up fast. After ignoring those design and functionality changes, the Korean OEM has seemingly found the perfect guinea pigs for "innovation" and experimentation: the Galaxy A series. After the Galaxy A9 (2018) with its triple cameras and the Galaxy A8s with its "Infinity-O" punch hole camera cutout comes the never before heard Galaxy A10, which could be the first Samsung phone to bear a much-delayed Under Display Fingerprint Scanner.
It is almost ironic that while it has been the earliest to be rumored to have been working with that technology, Samsung would be one of the last to adopt it. The timing might not have been right or Samsung couldn't risk failing at that point. Suffice it to say, FoD/UDFS are becoming more common among its rivals (except Apple) that it really has no choice but to catch up.
Samsung may have also decided to go off on its own for technical reasons. All current FoDs today only work with LCD panels, which Samsung only uses for its cheaper handsets. It may have gone with Qualcomm's newly announced ultrasonic fingerprint scanner which may be a bit more agnostic when it comes to screen technologies.
This Galaxy A10 rumor conveniently follows after a report that Samsung Display would show off its Sound on Display (SoD) at CES 2019. These two are four of the new AMOLED technologies that Samsung Display has all but publicly confirmed it will be working on next year. All that's left is a real Under Panel Sensor (UPS), not the oddity that's on the Galaxy A8s. Which may also make its way to the Galaxy S10.
If it isn't all that evident yet, Samsung has truly embraced the Galaxy A series as its playground for experimental features before bringing them to more expensive lines. That said, given the short gap between launches, it's really not much of a litmus test of market reception.