Gabe Newell of Valve: Windows 8 "a catastrophe"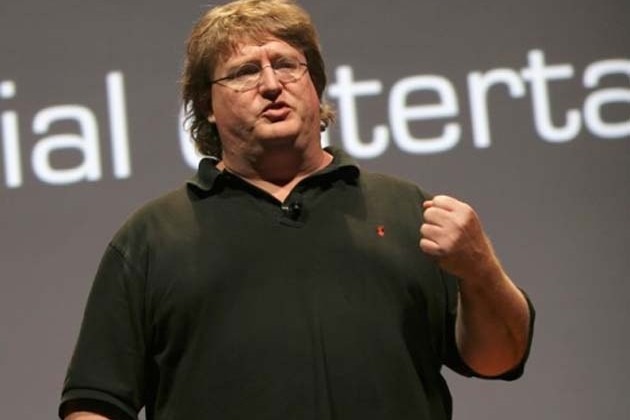 This week at the video game conference known as Casual Connect, Valve head Gabe Newell has taken out the knives and cut up a nice clean slice of Microsoft with heavily negative comments on their next big operating system Windows 8. Newell's Valve and Steam create a video game environment in which people can download games and keep their accounts with access to those games in the cloud. Newell is currently working to bring big-name games that otherwise would only have been for Windows and OS X machines to Linux in the meantime.
With Newell speaking so negatively about Windows 8 it seems almost inevitable that he's got a back-up plan set in motion. As it turns out, his move with Steam toward Linux as an operating system of interest is "a hedging strategy" as he describes it. His predictions about Windows 8 certainly don't place him in the favor of Microsoft on the whole, though their having their own gaming portal too never really added up to a great relationship between the companies in the first place.
"[Windows 8] is a catastrophe for everyone in the PC space. We'll lose some of the top-tier PC/OEMs, who will exit the market. I think margins will be destroyed for a bunch of people. ... It will be good to have alternatives to hedge against that eventuality." – Newell
This move adds to Newell's comments that without the open nature of the PC in general, Valve would never have been able to exist. Speaking on the controlled nature of Microsoft's own Xbox LIVE integration and built-in Windows Store, Newell noted that there's always a "strong temptation" to close a platform because of the profits that can be gained. Developers, he noted, "look at what they can accomplish when they limit the competitors' access to the platform, and they say 'That's really exciting.'"
Stick around as Newell and his massively popular gaming portal Valve continue to attempt to shape the future of computing on a gaming tip.
[via AllThingsD]