Full MacBook refresh at WWDC tips analyst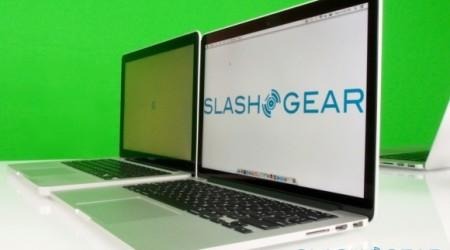 Apple's annual WWDC conference is coming up in June, and it's expected that the company will reveal a host of new products, whether it'd be software-based or hardware-based. However, according to KGI Securities analyst Ming-Chi Kuo, it's said that Apple will be releasing a refreshed line of MacBooks during WWDC.
These new MacBooks are said to be packing Intel's latest Haswell processors, and it's believed that while Apple puts a lot of focus on its Retina-equipped MacBook Pros, the company will continue to produce regular MacBook Pros for the foreseeable future, due to their continued popularity and lower price point.
Kuo thinks that updated regular MacBooks will start shipping soon after WWDC, but new Retina MacBooks will see a slight delay due to production issues. As for the MacBook Air, Kuo believes that the next update to the line will include Retina displays, but it'll obviously come at a cost, just as with the other Retina MacBooks.
Earlier today, we also heard details about OS X 10.9, which could also make an appearance at WWDC this year, where the new operating system will come with even more iOS-like features. OS X 10.9 is expected to be yet another baby step towards closing the gap between OS X and iOS. Kuo also mentioned earlier today that the Retina iPad mini may not see a 2013 release due to production delays.
[via MacRumors]