Fujitsu launch HSDPA U810 & T2010 Tablet PCs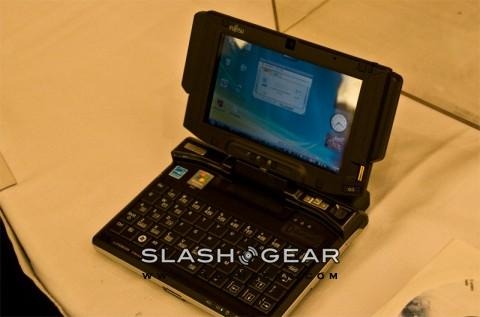 The Fujitsu LifeBook U810 we saw at CES 2008 back in January, that has the added benefit of a built-in HSDPA modem, has finally been released.  Fujitsu have also added WWAN cellular data to their larger T2010 Tablet PC.  The 3G access will be provided by AT&T, who are promising typical download speeds between 600 Kbps and 1,400 Kbps and typical upload speeds between 500 Kbps and 800 Kbps.
"Fujitsu has integrated HSUPA access into the LifeBook U810 mini and LifeBook T2010 convertible notebooks to enable users to take advantage of flexibility and productivity gains that are gained through unparalleled data connectivity.  The greater connection speeds integrated into the highly adaptable and highly reliable Fujitsu solutions allow mobile workers to be far more productive regardless of where their travels take them, including international travel through various AT&T roaming agreements" Paul Moore, senior director of mobile product marketing, Fujitsu Computer Systems
The U810 is a convertible UMPC with Bluetooth, WiFi, 800MHz processor, 1GB of DDR2 RAM, a 5.6-inch touch-screen LCD and a 40GB HDD.  It has a USB port, a VGA out, Ethernet, Audio In, Audio Out, and CF and SD card slots, and runs Windows Vista or XP Tablet Edition.  Best of all, Fujitsu claim up to 5.5hrs battery life.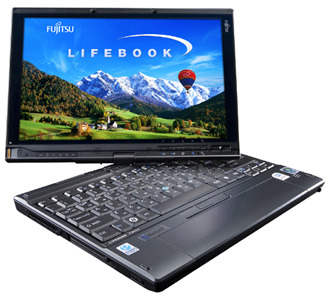 Meanwhile, the T2010 has a 12.1-inch WXGA indoor/outdoor LED back-lit display, Intel Core 2 Duo 7600 ultra low voltage and battery life up to 11 hours with selected batteries.  It, too, has the choice of Vista or XP Tablet Edition.
The two tablets are priced from $999 and $1,499 for the U810 and T2010 respectively, but add $200 for the HSDPA modem and a monthly AT&T fee for access.
[via jkOnTheRun]