Fujitsu F-Series All-in-Ones and MT Tablet get multitouch plus versions for the elderly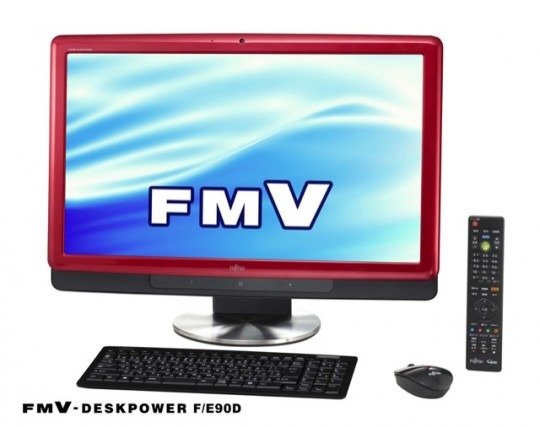 It's not just the LOOX C CULV notebooks new from Fujitsu today; the company have also outed a number of desktops and notebooks, some supporting multitouch touchscreens.  The range kicks off with the TV-alike Fujitsu F-Series, a range of 2.53GHz Core 2 Duo P8700 all-in-ones with either 20-inch 1600 x 900 or 23-inch 1920 x 1080 Full HD multitouch displays.  Meanwhile the Fujitsu F/ER-Series desktops are specially-customized versions of the F-range, intended for elderly users whom the company hopes will find its tweaked UI more usable.
In the mobile space, meanwhile, comes the Fujitsu MT/E50-Series notebook, a 12.1-inch convertible with both a Wacom active digitizer for precise stylus input and a multitouch panel for finger-control.  The MT uses Intel's CULV SU9400 Celeron processor, paired with 2GB of RAM and a 320GB hard-drive.
There's also a Fujitsu NF/ER-Series notebook range, which like the F/ER-Series desktops attempts to corral that multitouch support for elderly or less PC-savvy users.  All of the new machines run Windows 7.
[via Akihabara]