Fujitsu bringing the quad-core heat to Mobile World Congress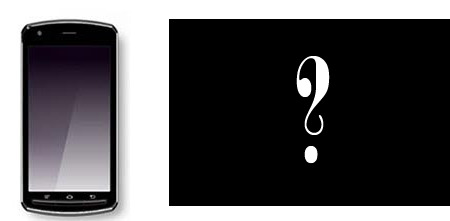 There's one gigantically powerful and ultra-enticing smartphone headed for Mobile World Congress from Fujitsu, and it comes with Android 4.0 Ice Cream Sandwich and an NVIDIA Tegra 3 quad-core processor inside, right next to a tablet with no less than the same (minus the camera, of course)! These devices does not yet have a name, but according to Unwired View on the smartphone, they wont be anything to be scoffing at. With the onset of quad-core processors and the regular appearance of Android 4.0 Ice Cream Sandwich PLUS the coming of the 12+ megapixel camera on smartphones, have we suddenly decimated the relevance of all other smart devices from years past?
I think we certainly have, why not? It's always a good time to upgrade far beyond what you've just purchased a month ago, folks. Fujitsu is apparently preparing you for the next generation of superphones with a great partner, NVIDIA, the same group that dominated the 2012 landscape for dual-cores, and Ice Cream Sandwich is along for the ride as well – there's nothing better than that! You'll notice that this device has three physical buttons on the front, this implying that Fujitsu hasn't abandoned the old ways yet, while ICS itself is ready to do away with these buttons for most other devices through the year.
We're being told that this device may not be as thin as the ARROWS devices we've seen from the manufacturer recently, and that waterproofing may not be an option. This device has been tipped as having fantastically large battery life as well as a release date inside the second quarter of 2012 – but no mention of USA availability thus far.
In addition we've received an anonymous tip that fits in with the idea that Fujitsu will be bringing forth a set of devices, the phone listed above as well as a tablet that's not only "thinner than ever before" but also toting an NVIDIA Tegra 3 as well. Will Fujitsu be bringing a tablet to face up against the $249 7-inch ASUS powerhouse revealed at CES? We'll be looking for these devices to of course pop up during Mobile World Congress 2012 – stick with us for the whole show!
We'll be covering everything mobile next week starting on Sunday and you can look for this device in the Fujitsu portal – be prepared for it!