FTC Child Online Privacy Laws expand to Social Networks and Apps galore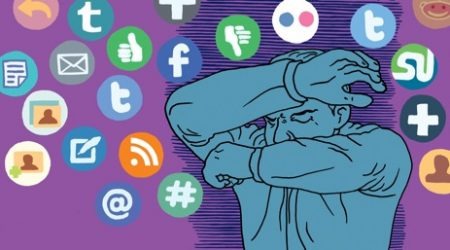 Back in 1998, Congress passed the Children's Online Privacy Protection Act, and just this week they're updating it for the first time to expand and keep up with the massive amount of changes that have occurred between then and now. The new set of rules comes down after weeks (and months and years) of deliberation and lobbying and generally have to do with kid-specific apps as well as general social networking environments of all kinds collecting photos, videos, and the tracking of children in many ways. These rules are a slight departure, it would seem, from an earlier set of proposals from August of this year which included more strict regulation on "plug-ins" like the Facebook "like" button.
In this case the rules do not cover Facebook "like" button tracking (and similar items) if they do not have "actual knowledge" of the buttons being pressed by children. This makes sense as, after all, it's not generally realistic to assume an online source can really know what the age of a person using their service is. Thus is the nature of the internet – read Ender's Game for more info on that aspect of the web.
As for the rest of the FTC's newly updated rules, you'll find that app platforms – such as app stores of basically every kind – do not have to worry about making sure the apps they sell comply with the law. We're certain we'll be hearing more about that little gem in the near future due to the vague nature of its execution.
These new rules agree to continue allowing parental consent via email for programs across the web just so long as apps and websites collect data from the allowed under-age users for internal use. The final set of rules will be analyzed by SlashGear over the coming week at length, so stay tuned. Meanwhile we leave you with this lovely quote from FTC Chairman Jon Leibowitz:
"[These rules] strike the right balance between protecting innovation that will provide rich and engaging content for children, and ensuring that parents are informed and involved in their children's online activities." – Leibowitz
[via WSJ]