Froyo Beats Android 2.1 As Most Prevalent Version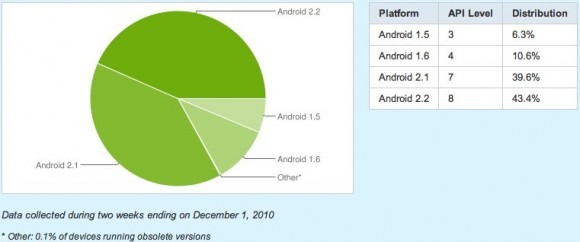 Android 2.2 Froyo has finally overtaken its predecessor, 2.1 Eclair, as the most common active version of Google's smartphone OS. According to Google's latest stats – which measure Android Market access over a two week period up until December 1 2010 – Froyo has slipped ahead on 43.4-percent of the active devices, while Eclair is on 39.6-percent.
The news flips the leading positions of the two versions as reported last month, where Eclair was still leading the Android drive. It also increases the total number of devices running Android 2.x to 83-percent, up from 77-percent in late November.
[via Android Community]