Frontback app shuts down, front-facing cameras weep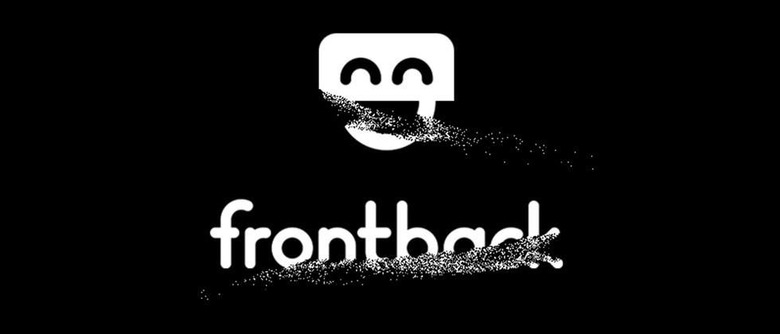 The app Frontback is announced to be winding down after two years in service. This app started with an idea, an idea that if you were taking a back-facing photo, you should also be taking a front-facing photo at the same time. Therein you'd have a product that captured not only what you were seeing, but yourself in that environment as well. Today that dream is over – in a social networking sort of sense, at least. Today the Frontback community closes its doors.
Unfortunately this is an all-too-common occurrence in today's Startup and Shutdown world of technology. A big dream can be dreamed, but unless your business has the ability to remain hyped up, your product doesn't stand a good chance of sticking around. Unless you've got a utility or a monopoly, of course.
So long, Frontback. We'll always remember the good times.
The two million users of Frontback will be able to access their photos through the frontback.me web portal with their username, which they'll submit in exchange for a message that suggests their images are being processed. All images you've captured with Frontback will be available for takeout – download, that is.
The Android version of this app will be removed from the Google Play Store, while the iOS version of the app will be transitioned. Instead of being destroyed entirely, the iOS version of the app will be transformed into a local-only camera experience. You'll still be able to share images you've captured to other social networks.
And of course the void will be filled by countless other photo-based social mini-networks. If you have any suggestions for those that want to transition to a new network, let use know!