Free Dell Streak on contract confirms UK retailer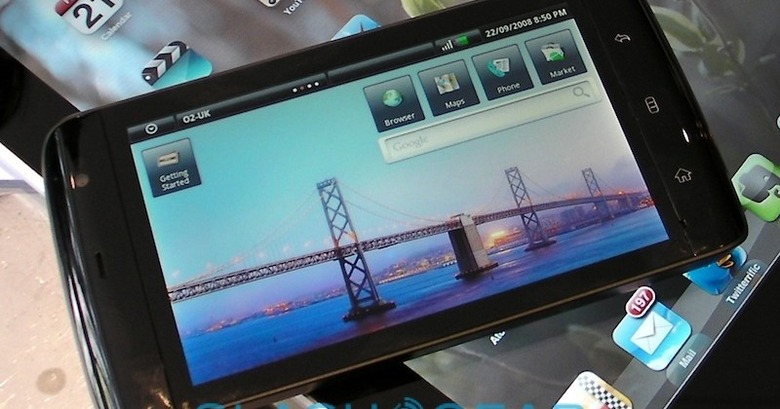 UK retailer The Carphone Warehouse has confirmed pricing for the Dell Streak, set to go on sale at the end of this week.  The Android-based MID will be priced from free with a new, £25 ($36) per month agreement – or £35 ($51) per month including unlimited data – or, alternatively, for a standalone price of £429 ($620).
Unfortunately there's no indication of what sort of agreement length that will require, though we're guessing it's a 24-month contract rather than something shorter.  Would-be Streak buyers in North America thinking of jumping the queue – the 3G-enabled tablet should launch there later in 2010 – would do well to bear in mind that the European version only has dualband UMTS (900/2100); the model that eventually arrives in the US will have AT&T-friendly 3G instead.
More details on the Streak in our hands-on report.
[vms 6d4357324dd7e69f3cd1]
[via Engadget]
Press Release:
The Dell Streak Tablet arrives at The Carphone Warehouse

The Carphone Warehouse is today announcing that it will be the exclusive independent retailer of the Dell Streak Tablet at launch in the UK from June 4 2010. Available on O2, the Android-based tablet offers power and portability to enable people to watch, surf, connect, listen and play on the move.

The Dell Streak leverages Qualcomm's 1GHz Snapdragon mobile processor to combine the functionality, performance, and benefits of a laptop in a pocket-friendly size. The spacious 5-inch screen is ideal when browsing the internet, enabling users to view web pages as they were intended. Plus, the Streak will be able to support future internet plug-ins, such as Flash 10.1 and video chat applications through over-the-air updates.

There's built-in Wi-Fi, Bluetooth and 3G connectivity, enabling easy access to download music, update social networking status' in real-time, and stay connected to friends and family through e-mail, text, IM, and voice calls. The integrated Google Maps provides turn-by-turn navigation and street and satellite views, while additional widgets, games and applications can also be downloaded from the 30,000 plus offered in the Google Android Market.

Andrew Harrison, UK CEO of The Carphone Warehouse said, "The Dell Streak represents the start of a very exciting technological advancement. The move into tablets means we can offer our customers the functionality of laptops combined with the portability of mobile phones, creating an entirely new range of products that will allow our customers to stay connected on the go. As development progresses, we look forward to increasing this range, so customers can be sure they are getting the very latest models on the market."

Ron Garriques, president, Dell Communication Solutions Group said "The Dell Streak hits the sweet spot between traditional smartphones and larger-screen tablets. Its unique size provides people new ways to enjoy, connect, and navigate their lives."

Notes to Editors

The Dell Streak will be available from 4 June in selected stores of The Carphone Warehouse. The tablet will be available for free on a £25 a month contract with mobile broadband, for free on a £35 a month contract with voice and unlimited data or for a standalone price of £429