Fraunhofer sees eye-control in Project Glass rival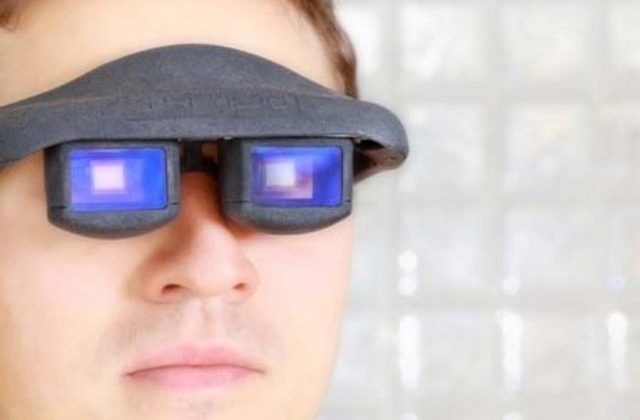 Another day, another step closer to wearable computing: German researchers Fraunhofer have been polishing their own Project Glass alternative, boosting the resolution of their eye-tracking microdisplays. While Google may have got most of the attention recently for its voice- and gesture-controlled headset, Fraunhofer has been quietly working away with some big-name partners to commercialize its own augmented reality alternative that uses your own eyes for navigation.
The technology was first shown off back in 2009, an AMOLED panel with integrated camera pixels embedded between the display pixels. That way, not only could the user's eye see the display, but the display could also track the eye; the resolution was too low for clear photography, but certainly enough to rely on eye-tracking for navigating a wearable computing interface.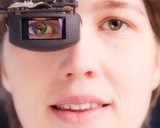 A prototype was spawned, with its 2011 iteration sporting a monochrome 320 x 240 display with a 32-degree viewing angle and 1500 cd/m2 luminance. The latest version, however, increases resolution to VGA 640 x 480; it's unclear if the camera part of the display has also seen a boost – the old prototype managed 160 x 120 pixels, again in monochrome – but it seems likely.
Fraunhofer intends to show off its new evaluation kit at the screen-centric SID 2012 at the start of June 2012, and though that will be undoubtedly targeted at developers looking at wearables research, the prospect of commercial products is at hand. Vuzix namechecked Fraunhofer back in October 2011 when discussing its plans for a head-mounted computing range, also integrating Nokia's see-through EPE (Exit Pupil Expanding) optics technology.
"Integrate this Nokia technology with Vuzix's advanced display engine developments with partners like Fraunhofer IPMS," Vuzix president and CEO Paul Travers said at the time, "and we expect to be able to offer the video glasses that Hollywood and Sci-Fi writers have only been able to imagine."
[via OLED-Info]