Foxconn: iPhone 5 "most difficult" to make (but we're getting better)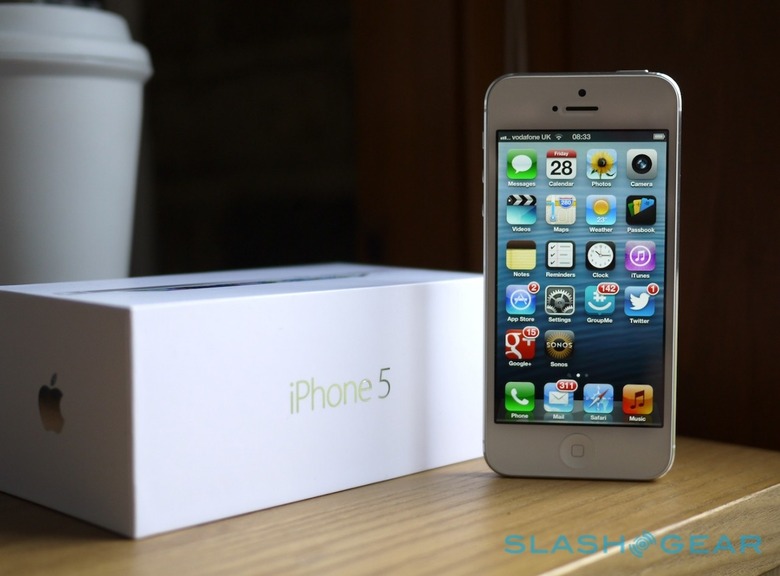 Apple's iPhone 5 is "the most difficult device that Foxconn has ever assembled" the Cupertino company's production partner has admitted, though there are promises of speedier production as workers get the hang of it. Shortages of the latest Apple smartphone have affected the US and international sales, with a roughly 3-4 week shipping estimate for online orders. That should hopefully ease soon, an unnamed Foxconn exec told the WSJ, with productivity apparently "improving day by day."
"To make it light and thin, the design is very complicated," the Foxconn exec told the paper. "It takes time to learn how to make this new device. Practice makes perfect. Our productivity has been improving day by day."
As well as refining the production technique, Foxconn has also been adding extra quality checks to address complaints about iPhone 5 units arriving already scratched even though they're box-fresh. A "new quality check procedure" of an unspecified nature has been slotted into the process, though the exec blames one of Apple's chosen coatings for the newest iPhone for being more prone to gathering scratches.
"It's always hard to satisfy both aesthetic needs and practical needs" the exec countered.
Apple has been vocal in its comments around how the iPhone 5 breaks new boundaries in design, with Jony Ive and others insisting that no other company has pushed the boundaries of construction to the same extent. That includes using high-resolution cameras to match up the best fit of back panel to chassis.
The next big Apple event we're expecting is the presumed iPad mini launch next week, though that too has been pegged with production problems. We'll be liveblogging the whole event at live.slashgear.com from 10AM Pacific on Tuesday, October 23, so join us for all the news!