Fortnite's revamped Playground mode is now live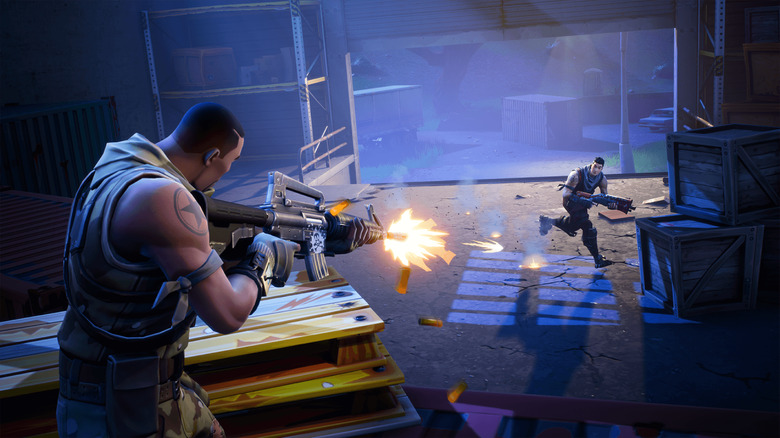 We may receive a commission on purchases made from links.
For many new players, Fortnite is a challenging game. It's not enough to just outgun your opponents, but you typically need to be able to out-build them as well. Until you learn the ins and outs of "build fighting," as it's called, you can expect to struggle against more knowledgeable players, as it's hard to practice improving your building speed and technique in the heat of a match.
Thankfully for all of us who aren't building savants, Fortnite's Playground mode offers a low pressure environment to practice and explore. The limited-time game mode was met with immediate popularity when it first launched last month, and in fact, it was so popular that it completely broke the game. Epic eventually fixed the issue and relaunched Playground mode, but it was removed from the game earlier this month.
READ MORE: Fortnite Playground mode – 5 major changesFast forward to today, and Epic has relaunched Playground mode with a few tweaks and changes to make the experience a bit more consistent throughout. Many of these changes are simply tweaks to drop rates for ammo and items, but there are some changes that are more significant. For instance, you can now switch between teams in-game, and the entire match won't cancel just because one player drops.
The core premise is still the same, though, as Playground mode is still a relaxed sandbox mode that allows your and up to three friends to practice the game. The first storm circle won't start moving in for 55 minutes, giving you plenty of time to explore the map without being forced into an increasingly small space. On top of that, player respawning is turned on in this mode, so you and your friends don't need to hold back when working on your gun slinging and building skills.
While Fortnite version 5.10 went live yesterday, Playground mode lagged behind a little bit. Epic was never really clear on when the mode would be enabled aside from saying that it would return on July 25, but regardless, it's live now. Take advantage of it while you can, because there's no telling when it will vanish from the game once more.