Fortnite season 7 is here with map changes, wraps, and even a plane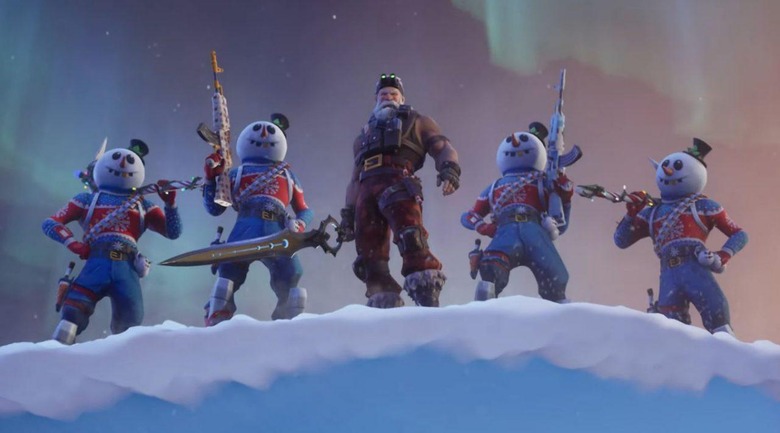 Epic has kicked off Fortnite season 7 and, as is usually the case with these seasonal shifts, a lot of big changes are coming along with it. The map, for instance, is changing once again, and players have an entirely new Battle Pass to progress through. Not only that, but the arrival of season 7 also marks the launch of Fortnite Creative, a new game mode that was officially revealed yesterday.
Unsurprisingly given the time of year, Fortnite's new season is holiday (or at least winter) themed. The iceberg has collided with Fortnite's map, and as a result, some areas have been frozen over. The three new major areas to explore are Frosty Flights, Polar Peak, and Happy Hamlet, but there's also an entirely new Iceberg biome as well. Snowy areas will be home to icy surfaces, and the Iceberg biome specifically will feature ziplines that players can use to quickly traverse an area.
Fortnite is also getting a new vehicle with the arrival of season 7, so get ready to take to the skies with X-4 Stormwing Plane. The Stormwing can fit five people (four passengers plus a pilot) and has a mounted machine gun that has unlimited ammo but is limited by an overheat mechanic. With boost and airbrake capabilities, it sounds like this is a fairly mobile plane, and since you and your passengers will go into skydive mode upon jumping out of the Stormwing, it'll be a good way to cover a lot of ground fast.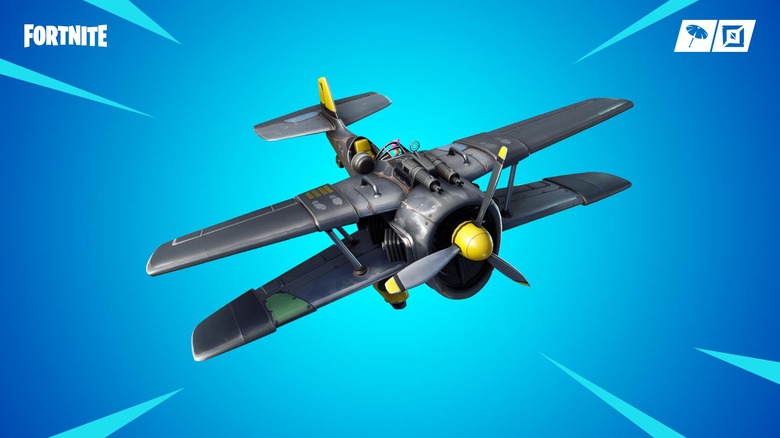 Fortnite season 7 also introduces a new cosmetic in wraps, just as season 6 added pets to the game. Wraps are fairly straightforward, as you can earn them by leveling up your battle pass and equip them to vehicles and guns from your locker. It was only a matter of time before weapon and vehicle skins made their way into the game, and they're here at last.
In addition to the map changes and the new items, there have also been a number of items and weapons vaulted for the start of the season. Shadow Stones, Port-a-Forts, Chillers, Clingers, Double Barrel Shotguns, and Shockwave Grenades have all been put in the vault for the time being. Epic says that it's removing these to reduce overlap with recently-released and upcoming items, so we can probably look forward to future releases that share at least some functionality with what's being vaulted.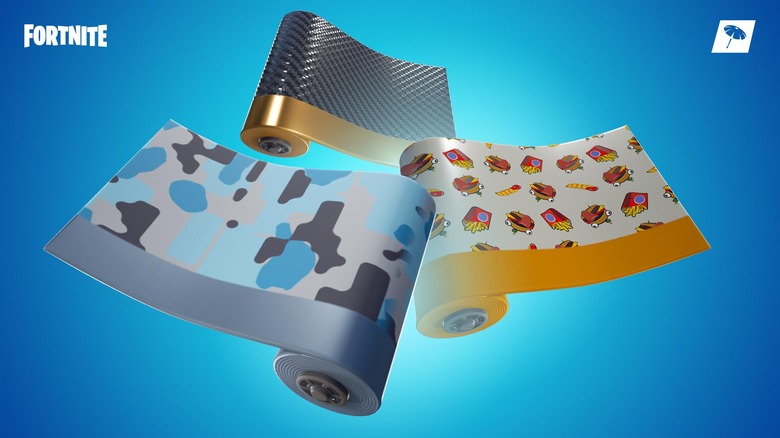 Then, of course, we have the launch of Fortnite Creative, which is arguably the biggest thing releasing alongside season 7. Epic detailed Fortnite Creative yesterday, but essentially, it's a blank-slate sandbox that you and your friends can use to create custom maps and mini-games. It'll only be available to Battle Pass owners for the next week, before going live for everyone on December 13. What do you think of all of the changes coming along with Fortnite season 7? Head down to the comments section and let us know!