Fortnite gets iOS stability update, but voice chat remains disabled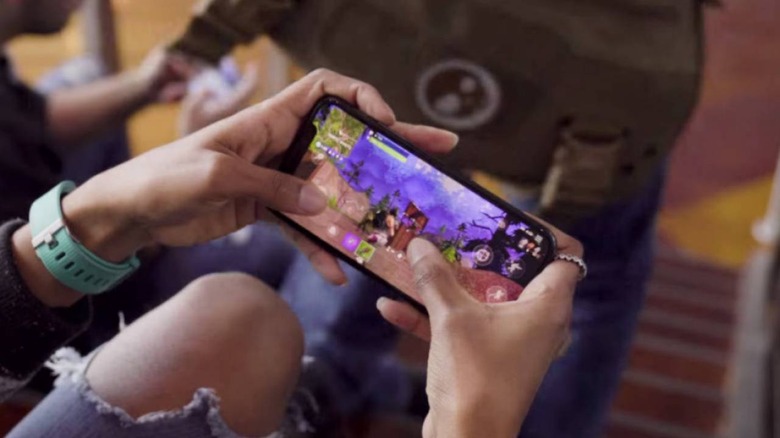 Epic Games has released Fortnite update 8.11.1 for iOS, bringing a number of important stability bug fixes. The update is part of an ongoing process to address performance issues that have plagued the iOS version of the game since Season 8's arrival. The update comes only days after Epic restored voice chat functionality on the Android version of Fortnite.
READ: Fortnite Vending Machine exploit gives players free items
Though Season 8 has proven popular with Fortnite players, the update brought a number of bugs with it. The issues impacting console and PC players are fairly minor, but major performance trouble has impacted mobile players, and it is at least partly linked to the apps' voice chat feature.
Epic Games disabled voice chat in iOS several days ago to work on the issue, then briefly reinstated it last week. After only a few hours, the company announced that it was disabling the feature again, and also temporarily taking it down on the Android version of the game.
The in-game voice chat functionality returned to Android earlier this week, but hasn't yet returned for players on iPhone and iPad. Despite that, Epic has made progress for its iOS players, underscoring its work with the release of update 8.11.1 earlier today.
The patch was announced on the FortniteMobile subreddit, where Epic said the update is "intended to help with some of the stability issues that players have been experiencing." The company cautions players that the patch isn't intended to address all of the problems, but will provide the company with a new way to get data on crashes and help it better deal with those problems.
In a statement following the update's release, Epic said it has verified the new version "has done a lot to improve stability." Work continues on addressing the remaining performance and stability problems, but voice chat will remain disabled for a time while Epic evaluates the results of a brief voice chat test.