Epic disables Fortnite iOS and Android voice chat over stability issue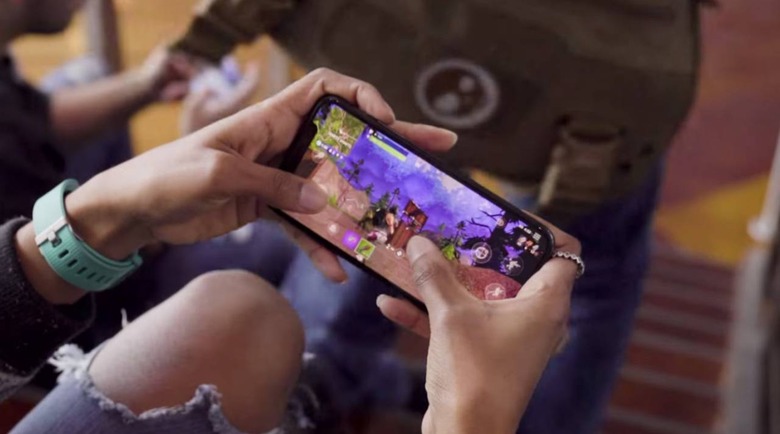 Epic has once again disabled Fortnite voice chat on mobile due to stability issues. The problem started following the version 8.10 update, which had soon resulted in complaints from players on iOS who reported performance bugs. Epic narrowed the source down to the app's in-game voice chat and temporarily disabled the feature, but the problems persist.
Epic announced earlier this week on March 12 that it had temporarily disabled the iOS Fortnite app's voice chat feature while it investigated the stability problem. Earlier today, March 14, Epic said it had re-enabled the iOS app's voice chat feature, but that it would keep on eye on the game's stability as players tested it out.
Update: After enabling voice chat on iOS we're seeing an increase in stability issues. Due to these issues we've decided to temporarily disable voice chat on iOS and Android devices while we continue to investigate.

— Fortnite (@FortniteGame) March 14, 2019
A few hours later, around 1:40PM ET on March 14, the company said that it noted an increase in stability issues after restoring voice chat to the iOS app. Because of this, the company has decided to disable voice chat on both the Fortnite Android and iOS mobile apps while it continues to work on the issue.
Based on reports from mobile players, it appears the problem was widespread, impacting users who weren't even utilizing the voice chat feature. Complaints included shuttering, decreased frame rates, hitching during transitions, and reduced overall quality.
Unfortunately, there's no word on when the in-game voice chat feature will return for mobile players; it remains available on other platforms, however. Epic has a good track record with pushing out major bug fixes quickly, often within just a day or two. All signs point toward the company prioritizing this particular issue.