To download the official Fortnite beta app this week, you won't need a Samsung device. But you will need to be prepared to cry forever. This is because all those devices found playing without a Samsung device identifier will be banned by Epic Games – forever. That's not something your device comes back from, ever.
You've been warned
Each smartphone has a unique identifier called an IMEI, like an automobile has a VIN number. Because Fortnite requires that every player connect to Epic Games servers to play the game, they're able to make each device go through a series of checks. As mentioned in our outline of this process earlier today, if Epic Games sees you playing the game without one of their required phones or tablets, your device could be banned, forever.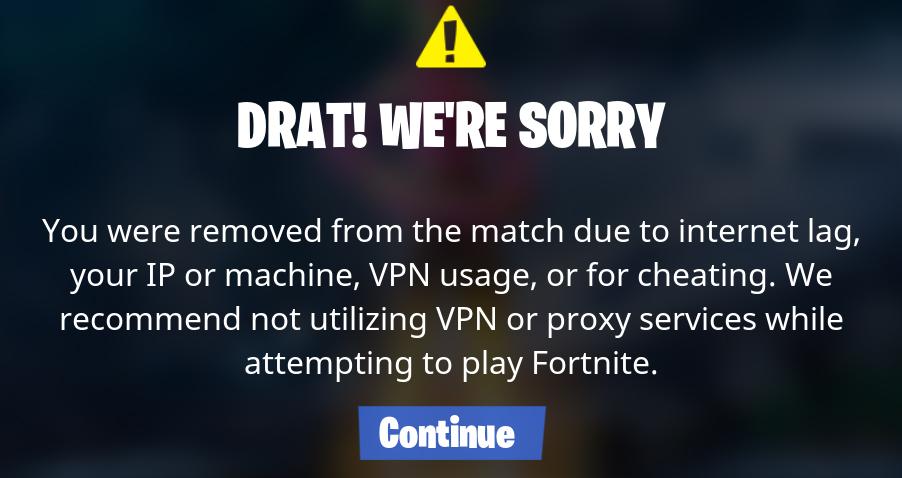 In addition to having one's smartphone or tablet banned, one's account will certainly be banned. Epic Games has the permission to read IMEI numbers without asking for said number specifically because the game targets Android 5.0 Lollipop. In Lollipop and earlier, Android showed users one, single permissions screen – permissions weren't granulated.
The Google Play app store does not allow games to target Lollipop and earlier API. Because Epic Games wants to bundle all permissions together and get the right to read your device's IMEI, they've avoided the Google Play app store altogether. Meanwhile the Beta version of the game is listed with the Samsung app store, an app store which apparently does not care what Android API apps target.
Downloads for all
BUT, if you're willing to risk it, I'd recommend checking this Quinny899 XDA developers forum post first. If you've got a OnePlus 6, head over to this thread instead. You might need a little rooting and/or hacking background to make this all work. Good luck to you!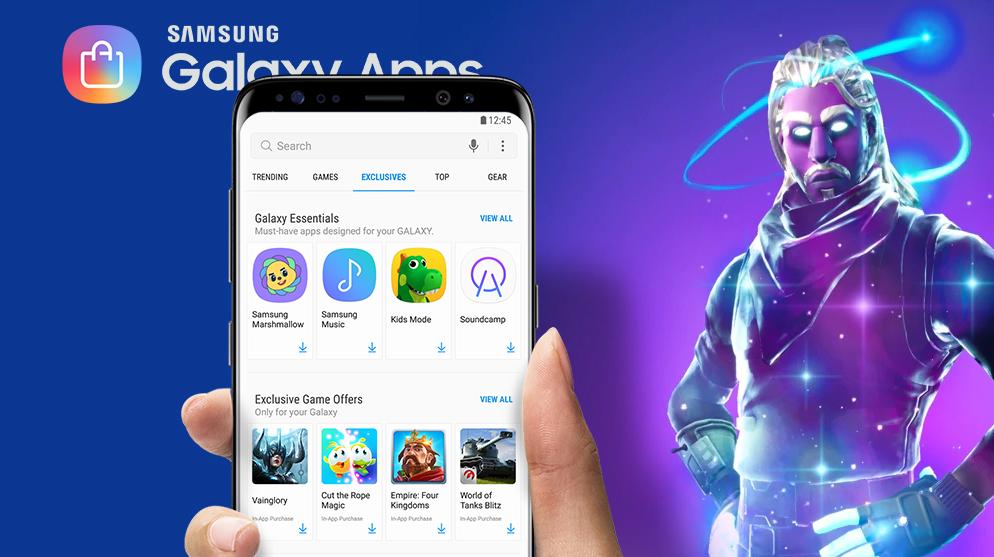 If you have a Samsung smartphone, you might just want to head to the Samsung app store – just like you'll see in the image above. According to Samsung, the Fortnite app will be (or already is) available on the following Galaxy Devices: Galaxy Note9, Galaxy S9 and S9+, Galaxy Note8, Galaxy S8 and S8+, Galaxy S7, Galaxy S7 edge, Galaxy Tab S4, and the Galaxy Tab S3.
ALSO NOTE: The Beta period for Fortnite will likely be up before the Galaxy Note 9 is released in stores. The good news is, if you've pre-ordered the Note 9, you'll have access to a wild "Galaxy" skin for your Fortnite fighters. So that's still neat.