Epic Games' decision to make Fortnite temporarily exclusive to the Galaxy Note 9 isn't exactly news nor unpopular. Its decision to shun Google Play Store, however, is ruffling not a few feathers and worrying some about potential security problems. Epic, however, doesn't concerned at all. In fact, it may have preferred this setup exactly because it would allow them to permaban any player using an unofficial or modded APK, no questions asked.
Epic's decision to distribute Fortnite on Android on its own seemed like a foolhardy move from the get-go. For the sake of not sharing 30% of the IAP revenue with Google, Epic is also removing the convenience, security, and assurance that Google Play offers Android uses. On the question of requiring having to allow unknown sources to install Fortnite, Epic says users won't need to do that. Which may not be completely true, unless they're installing from the Samsung Galaxy Apps store.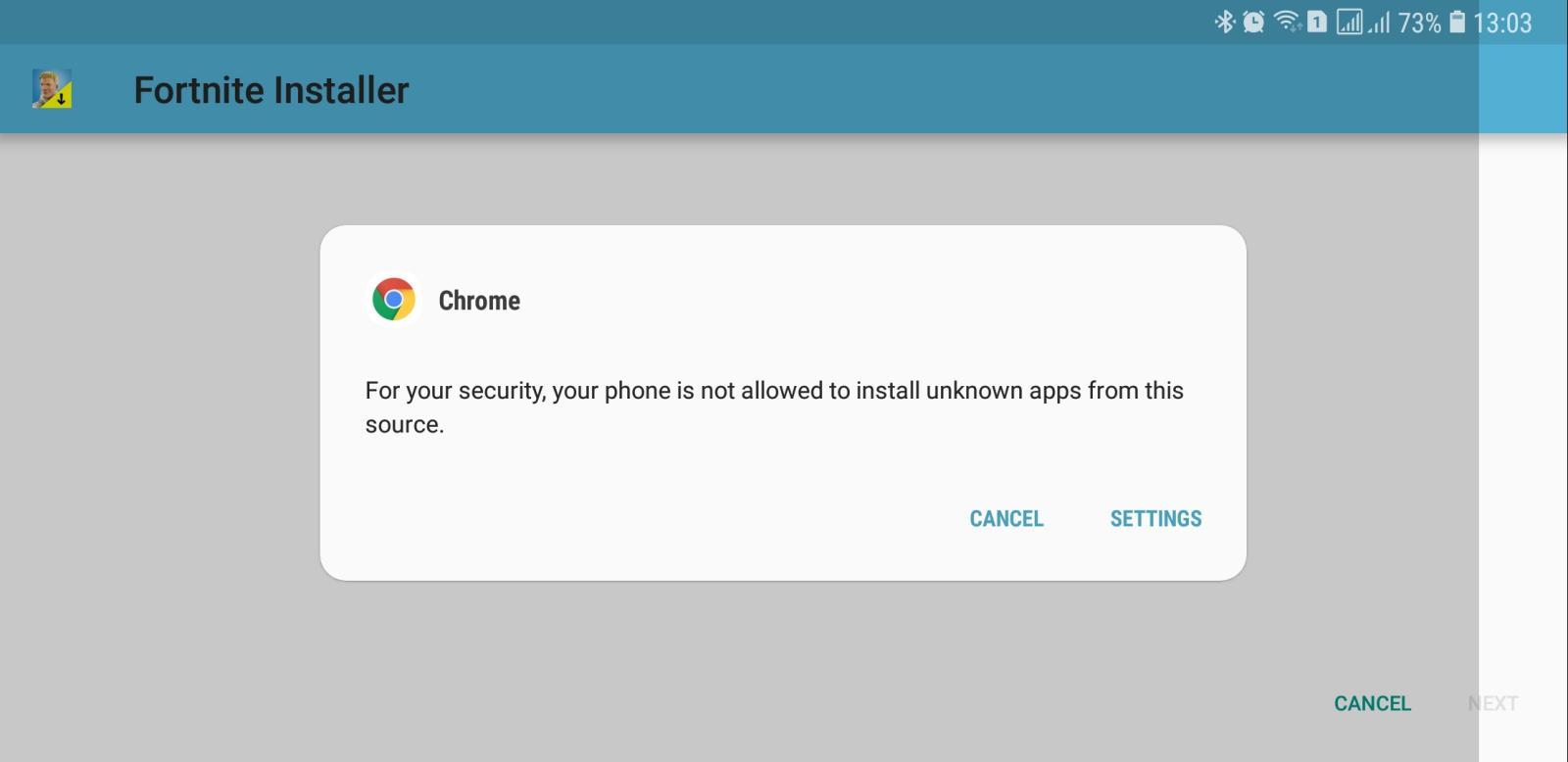 But whether or not Epic distributes Fortnite on Google Play Store, it will be nearly impossible that no one will take the APK and distribute it elsewhere. Especially considering you can only play the game on Android if you have Samsung's latest premium smartphones and tablets. Indeed, modded APKs are already popping up to allow the game to be installed an played on other Android phones.
Don't be surprised, however, if you find yourself banned for good, no matter how many accounts you try. According to a Reddit thread, Epic can ban not just your account but your smartphone as well, just as it can do hardware or IP bans on PCs. On smartphones, however, it might be harder to evade that ban because Epic has the ability to see unique identifiers, like your phones IMEI, that you can't change. And how can it do that? Because the Fortnite APK has permissions for everything because it reportedly targets Android 5.0 Lollipop, which is granted blanket permissions instead of the fine-grained ones introduced in Android 6.0 Marshmallow. Which, in turn, would have been prohibited had Epic gone with the Google Play Store. And so the plot thickens.
It is an admittedly smart strategy to help hunt down cheaters. Modded APKs, after all, are one of the easiest ways to get an advantage in game. But while it does save Epic the headache, it still puts users at risk. Through phishing, luring, typos, and more, users could be conned into downloading the wrong APK and then finding themselves hopelessly locked out of the game.