Fortnite 3.5 content update is now live: Here's what it adds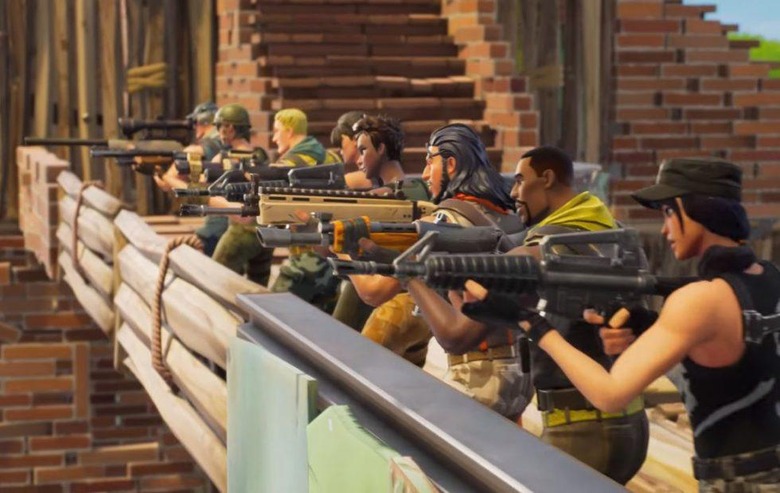 As expected, a new content update for Fortnite version 3.5 went live in the wee hours of the morning. While it's a bit smaller than many of the content updates we've seen before, it still adds a couple of things worth checking out. Unfortunately, those of you hoping for some drastic changes with this patch (such as the destruction of Tilted Towers) are going to be a bit disappointed upon logging in this morning.
Yes, Tilted Towers is still there, so all of those expecting it to be destroyed with this patch were sadly mistaken. We still don't know why meteors have appeared in Fortnite's sky, but it increasingly seems like we're going to have to wait for the end of the season 3 to find out. For now, however, speculation can continue to run rampant.
In any case, let's get to what the update actually adds. 50v50 v2 is finally up and running with this patch, after being delayed back when Fortnite v3.5 proper launched. The game mode has been tweaked a bit since the last time we saw it, giving both teams a battle bus of their own and showing all players where the final storm circle will be from the very start of the match.
In the patch notes for this content update – known officially as version 3.5.2 – Epic explains that players will have 10 minutes to loot their weapons and building materials as the storm closes in on the circle. After that, there will be a 5 minute period for fighting, followed by another five minute period where the storm circle shrinks to its final size. Resource harvesting, floor loot spawns, and ammo spawns have all been significantly increased for 50v50 v2, so getting outfitted for the final battle should be relatively easy.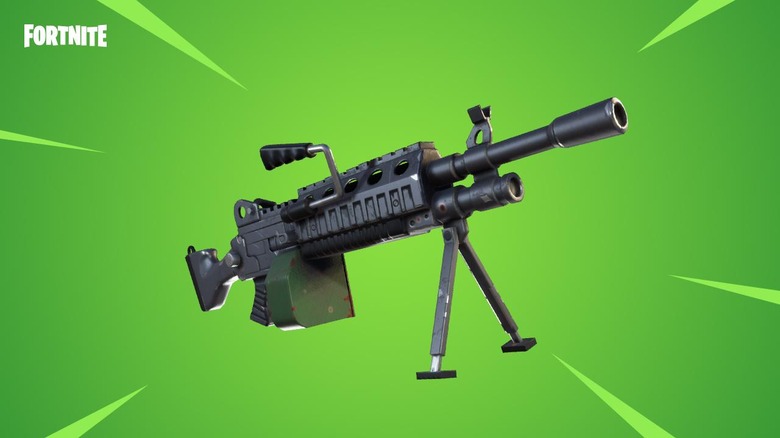 Epic has also added a new light machine gun to the game, which can drop in rare and epic varities. This can be found all over the game world, as it's been added to the floor loot, treasure chest, and vending machine loot tables, and it fires medium ammo with a 100 round magazine. While it doesn't do a ton of damage (as you'd expect from its name), it sounds like it'll be excellent at providing some suppressing fire.
That's it as far as new content is concerned, but it's also worth pointing out that yesterday's promised fix for the peeking glitch has been delivered with this patch. Battle Royale players can also look forward to a period of double XP that runs from today until April 22, so be sure to get some games in this weekend if you'd like to take advantage of that promotion.
One final thing: Epic says on Twitter that it's currently investigating reports of increased server crashes after applying v3.5.2, so it seems the update is causing some issues at the moment. Hopefully this is a problem Epic can take of quickly, because Fortnite players definitely don't need another period of extended emergency downtime. We'll keep an eye on the issue to see if it gets worse, so stay tuned.