Fortnite 50v50 v2 Mode delayed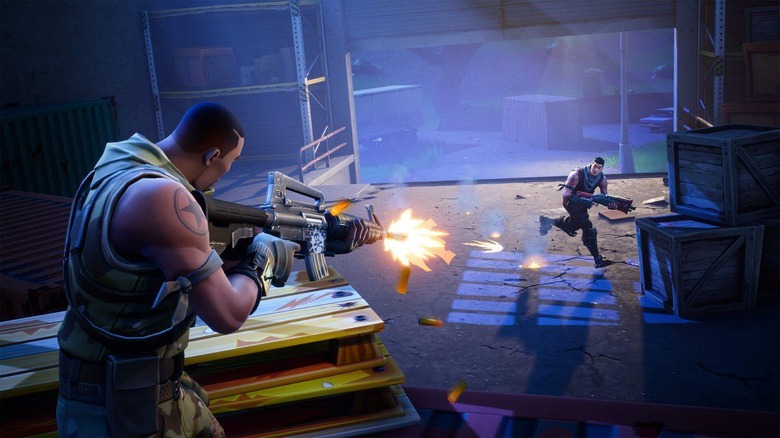 Epic Games released the Fortnite v3.5 update earlier this week, but that's only the start of its upcoming plans. The company will also be releasing a new limited-time mode called 50v50 v2, which is a new version of the title's original limited-time mode. The mode was expected to arrive soon, but Epic Games published a brief update on the Fortnite subreddit revealing a minor delay.
READ: Fortnite update 3.5 has great news for bad builders
According to the Reddit post, 50v50 v2 won't be going live today, but instead has been delayed until next week due to account service issues. The move is "in order to preserve your play experience this weekend," says Epic.
The company detailed the upcoming mode in its v3.5 patch notes in recent days, shedding light on everything players can expect. As the name suggests, this mode will pit two 50-player teams against each other, with each team having a bus that arrives on the island from different directions.
Players will be able to see the final storm circle on the map, and will have 10 minutes to loot before the storm starts closing in. Once that happens, the players will have five minutes to fight, then five minutes of additional storm shrinkage. During this, the game will have supply drops taking place in batches of 3 to 6 that fall every two minutes.
The new mode will have 75-percent higher farming resources by default, as well as a 15-percent increase in floor loot spawn. There will be double the ammo and triple the ammo boxes, plus double consumables and ammo from chests. As well, the supply drops will contain double ammo, an extra consumable, a trap, and resource drop.
SOURCE: Reddit