Forget IE: Microsoft Spartan browser tipped for Windows 10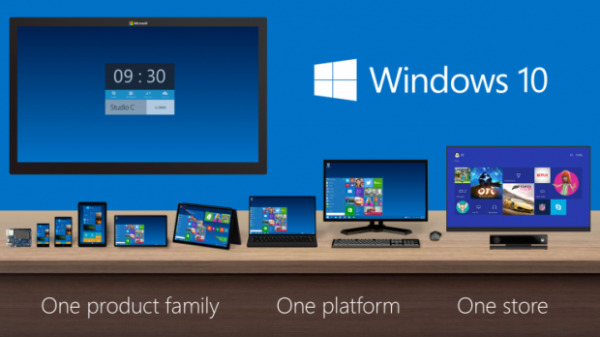 Internet Explorer is hardly the most loved of browsers, and Microsoft is reportedly planning a drastic fix with a new browser codenamed Spartan tipped to launch alongside Windows 10. Intended to be more lightweight and flexible – borrowing a look and feel more akin to Google's Chrome or Mozilla's Firefox – than previous Microsoft web browsers, Spartan would stick with Microsoft's existing engine technologies under the hood, but wrap them up in such a way that the company's engineers hope users forget whatever bad experiences they may have had with legacy software such as IE6.
That also means there won't be a switch to WebKit, which is the underlying rendering engine in Chrome and other browsers, ZDNet's Mary Jo Foley says based on her sources.
Instead, Microsoft's Chakra JavaScript engine and Trident rendering engine will continue to lurk under the hood, though that's not necessarily a bad thing. A key part of Microsoft's goal with Spartan is said to be changing the mindset about Internet Explorer being outdated.
That hasn't been true in some time, in fact, with Microsoft's homegrown software being much improved in recent iterations. It's the name which has a dark cloud hanging over it, the team suspects, but it's one that a swifter, prettier app might address.
The result, it's claimed, will be a duo of browsers launching for Windows 10, at least in desktop form. IE 11 will be onboard for backward-compatibility, but Spartan will take pole position for both desktop and phone/tablet platforms, Microsoft's app of choice as it tries to grab back some mindshare.
There are still plenty of unknowns at this point. Biggest is when Spartan might be available for users to actively try; while it could be ready for a preview at the January 21st event, the insider chatter is that it won't be sufficiently functional to actually include in the Technical Preview expected in the new year.
As for the name, Spartan is just a codename, and what the final browser might be referred to is another mystery.
That reset could have broader consequences, however: as Foley points out, Microsoft has been adamant in the past that it has no plans to port Internet Explorer to other platforms, unlike its work with apps like OneNote and Word for iOS and Android. Spartan, though, would not be considered Internet Explorer, potentially opening the door to a version for other OSes.
SOURCE ZDNet