Windows 10 event set for January with Xbox One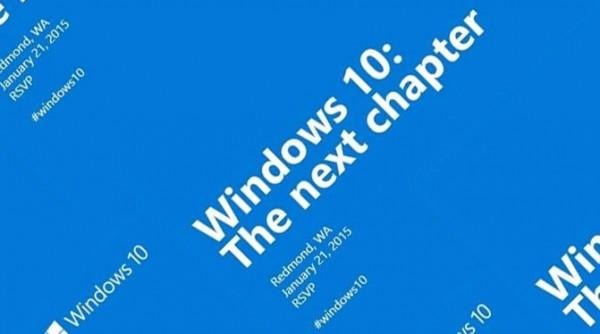 No, we don't think they're going to make Xbox One run Windows 10 like a desktop. No, we don't think they're going to bring Xbox One UI to Windows 10 machines. What we DO think is that we're going to learn a lot more about what it'll mean to run Windows 10 on your device in the future. We do think that since Phil Spencer will be at this Windows 10 event on the 21st of January, that they will have at least a little bit to say about the gaming universe – and Windows 10 features.
The event will be held in Redmond, WA, so it won't be a small-time happening. You'll find "Windows 10: The next chapter" as the main event tagline, and #windows10 as the hashtag. The content's theme is no secret, that's for certain.
This event will be live streamed and will include presentations from each of the following:
Satya Nadella, CEO of Microsoft
Terry Myerson, Microsoft Executive Vice President of Operating Systems
Joe Belfiore, Corporate Vice President, Operating Systems Group at Microsoft
Phil Spencer, Head of Microsoft's Xbox division and Microsoft Studios.
This release will likely center on the release – if you're following pre-release software builds – called January Technical Preview.
It's suggested that this is not going to be a short event, rather coming forward with a slightly more long-format show, not unlike the company's first reveal of Windows 10 and on back to the first show of Windows 8.