Ford's Mustang Mach-E unveil got an unexpected response from Elon Musk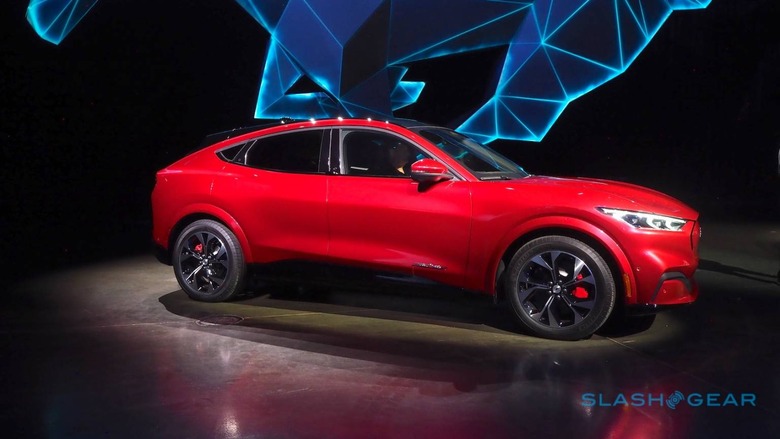 The specter of Tesla looms large over every new electric car: the automaker's vocal fans and outspoken CEO can be among the EV industry's harshest judges. Ford clearly decided to lean into that, choosing to unveil its new 2021 Mustang Mach-E electric car right on Elon Musk's doorstep, but it may not have had the effect the company expected.
Announced just ahead of the Los Angeles Auto Show 2019 this week, the Mustang Mach-E has plenty of reasons to be controversial. Not least of those is the name, with the electric SUV joining the Mustang range – something more commonly associated with performance coupes and convertibles. That's left many Mustang enthusiasts livid.
Then there's the styling. Ford says it intentionally shifted its aesthetic away from that of a "compliance car" – something aerodynamically slippery and traditionally crossover-shaped – so that it could bring the Mustang's familiar long nose and sharper roofline to the Mach-E. Some love the end result, but others aren't convinced.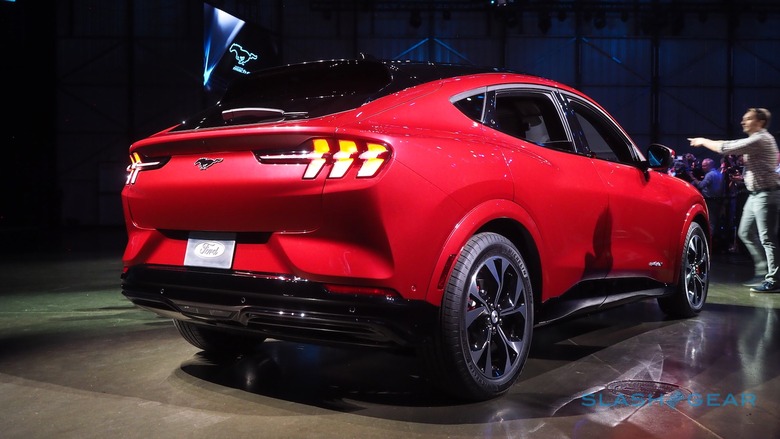 The longer-term question, of course, is how the Mustang Mach-E will hold up compared to its electric rivals, and the cars it'll be measured against will most likely be sporting a Tesla badge. Here's the thing: automotive journalists love looking for drama. The fact that Ford opted to hold its big reveal at an aircraft hanger right next to SpaceX – another of Musk's businesses – was well-noted.
It wasn't the only connection. In fact it was the same venue that Tesla has used before for several models, including the recent Tesla Semi and Tesla Roadster unveil. Ford may not be bringing the Mustang Mach-E to dealerships until late 2020, but it already seemed eager for a battle of words, at least.
Elon Musk, though, didn't rise to the challenge – or, at least, not in the way that Ford might have expected. The Tesla CEO took to Twitter not to criticize the new EV's design or release timescale, but to welcome Ford to the electric party.
"Congratulations on the Mach E!" Musk tweeted. "Sustainable/electric cars are the future!! Excited to see this announcement from Ford, as it will encourage other carmakers to go electric too."
Congratulations on the Mach E! Sustainable/electric cars are the future!! Excited to see this announcement from Ford, as it will encourage other carmakers to go electric too.

— Elon Musk (@elonmusk) November 18, 2019
It's easy to forget sometimes that Musk's initial ambition with Tesla was always to motivate the auto industry into shifting past internal combustion engines. Since then, he's voiced frustrations that the process has taken much longer than expected. Back in 2014, Musk complained that, far from having to defend its technologies from being copied by the car world's stalwarts, it instead felt like Tesla was still the only automaker taking EVs seriously.
Ford responded gracefully to Musk's tweet. "Thanks, Elon," the company replied. "We couldn't agree more. See you at the charging station!"
Unfortunately that won't be a Tesla Supercharger, and nor will it be a charger with Ford's logo on it, at least not outside of the home. While Ford is pitching the FordPass Charging Network as its solution for Mustang Mach-E drivers topping up their battery on the move, it's not following the Tesla strategy of installing its own chargers. Instead it's offering easier access to systems from a variety of networks, with a single point of payment.