Ford starts engines on 2015 F-150 truck production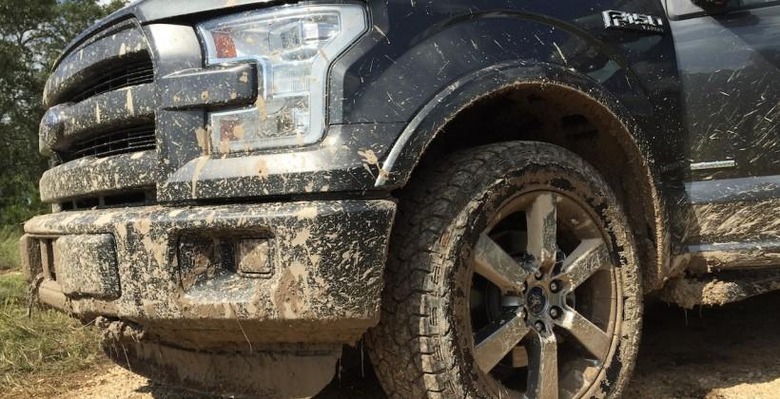 Ford has kicked off production of its big aluminum risk in trucks, with the 2015 F-150 lines spinning up to speed ahead of the new model's dealer debut in December. Completely replacing the old, steel-bodied F-150, the 2015 truck switches to aluminum and saves around 700 pounds in the process, which Ford says translates to more hauling ability as well as a more car-like feel on the road, no risk of rusting, and better fuel economy. It'll be US-made at the Ford Rouge Center, where F-Series production has been taking place since 2004.
As we found when we drove the new F-150 last month – both on-road and off – the switch to aluminum is noticeable.
From the outside, the truck still has its beefy looks, though updated with details like flood-lamps built into the side mirrors and radar-controlled cruise control. Inside, the cabin has been upgraded significantly, keeping its glove-friendly chunky buttons and dials, but with a much-improved infotainment system and higher-quality materials.
However it's the performance and ruggedness that F-150 fans have been most concerned about. Happily, we had no issues there, either, with the truck capable of comfortably hauling without getting twitchy, as well as – as the video above suggests – tackling the muddier stuff without pause.
Ford even secretly put its aluminum technology into real-world testing, hiding prototypes in plain sight at a working gold mine among other locations.
There's plenty for the 2015 F-150 to prove, but Ford is betting big on it, adding around 850 workers to the roughly 4,000 already responsible for building F-Series models. A second plant in Kansas City will come online in 2015, as Ford ramps up to availability in 90 countries by the end of next year.
SOURCE Ford