Ford Smart Mobility's MoDe:Flex bike and and Peer-2-Peer Car Sharing enter pilot programs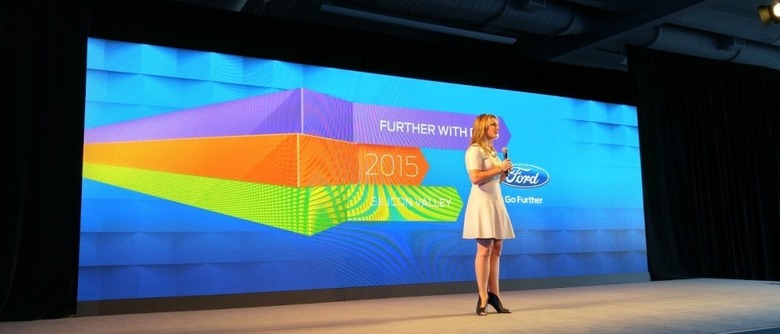 Ford announced this week that they'd be shifting their Ford Smart Mobility program from its research phase to implementation. With this, their focus switches to new projects as programs like Peer-2-Peer Car Sharing are given the go-ahead with pilot programs. Ford showed of their third most versatile e-bike with the MoDe:Flex as well, able to be folded down and stored into any Ford vehicle where it's able to be charged. This bike also connects to the rider's smartphone using the MoDe:Link app.
This week Ford Smart Mobility left its research phase and entered its implementation phase. With this, the company applies learnings from its initial span of research time for a brighter future that focuses on two key areas of mobility. These areas are flexible use and ownership and multimodal urban travel solutions.
Hence the car sharing and the bikes.

In the USA, Ford Motor Credit Company is teaming with Getaround, while in London they're teaming with easyCar Club. These companies will work with Ford on their pilot peer-to-peer car sharing program.
Also in London, Ford will be starting an on-demand car-sharing pilot called GoDrive. This is a pay-as-you-go system that also offers "guaranteed parking" for drivers.
The following features have been announced by Ford as capturing the spirit of the program, giving Londoners "an easy way to access transportation" with:
• 50 cars positioned in 20 locations
• One-way trips with guaranteed parking
• Pay-as-you-go, per-minute pricing covers all fees
• Availability of zero-emission Focus Electric vehicles
The MoDe:Flex builds on the success of the introduction of the MoDe:Me and MoDe:Pro model bikes introduced earlier this year. The bike works with an app which provides real-time information on weather, congestion, parking costs, time, traffic, and alternate public transportation.
This app also has an extension for smartwatches. This watch app includes a "no sweat" mode for your MoDe bike which increases pedal assist based on your heart rate.
Have a peek at the timeline below for additional insights and new projects from Ford this whole week!