Ford sets the 2017 F-150 Raptor loose in China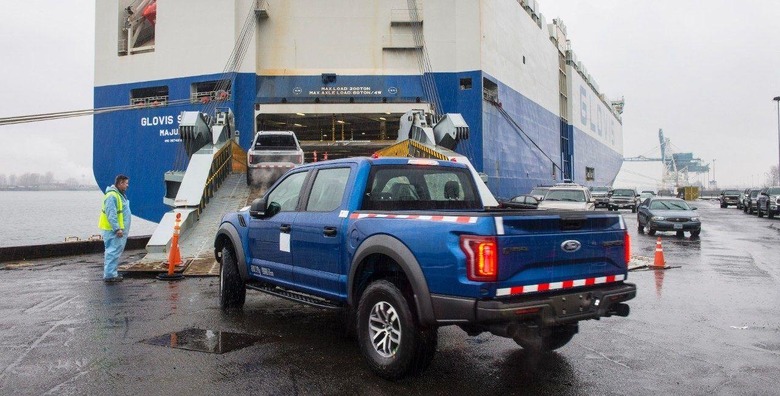 Ford has taken its super-truck, the 2017 F-150 Raptor, to China, cashing in on the growing appetite there for unusual Americana. Chinese buyers are getting a special version of the Raptor especially designed for the market, complete with a tweaked example of Ford's EcoBoost engine. Initially, only one body-style will be offered, however.
That's the most imposing version of the F-150, the SuperCrew, complete with four doors and room inside for five. The engine, meanwhile, squeezes a higher output from the 3.5-liter turbocharged EcoBoost engine. In the US, it's tuned for 450 horsepower and 510 lb-ft. of torque.
The Chinese truck will share its American counterpart's 10-speed automatic transmission, along with the six-mode Terrain Management System. It's fitted with custom Fox Racing shocks and BFGoodrich off-road tires, together with a performance exhaust system. As with the regular F-150 the cab is made of aluminum-alloy to help keep the weight down. However, Ford uses composite for the rest of the body on the Raptor.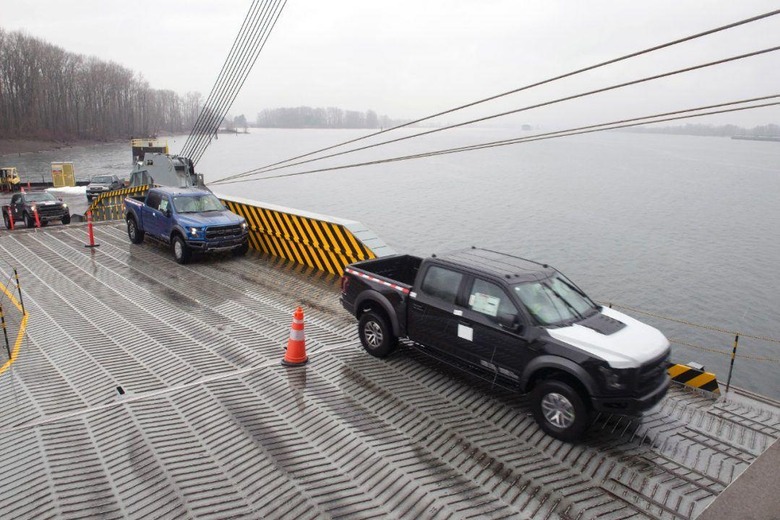 It's unclear how many Chinese buyers will take the F-150 Raptor off-road and put its legitimately-impressive talents to the test, and how many are simply swayed – like, quite probably, a fair proportion of American Raptor buyers – by the truck's meaty design. "Raptor's unique looks and capability have generated amazing buzz at every auto show we've brought it to around China," David Schoch, Ford group vice president and president of Ford Asia Pacific, said of the launch.
The extra export is also being billed as another success for American manufacturing. Unlike China-focused versions of many cars, which are built in the country rather than on production lines with the North American or European versions, the Chinese Raptor is built at Ford's Dearborn Truck Plant in Michigan. Shipping to China began this week.
NOW READ: 2017 Ford F-150 Raptor first-drive
The Chinese auto market it known for its appetite for luxury cars, a taste which has encouraged manufacturers like BMW, Mercedes, and more to develop special long-wheelbase versions of their models to suit a deep-pocketed audience who prefer to be driven rather than drive themselves. However, the Raptor joins another breed of car that is reportedly gathering pace in the market: enthusiast vehicles that depart from the status-quo. Ford already offers The Focus RS, Focus ST, and Fiesta ST, its trio of small performance cars, in China, and the market will also get a share of new Ford GT production.