Ford Opens EV Car Patents To Auto Rivals (For A Fee)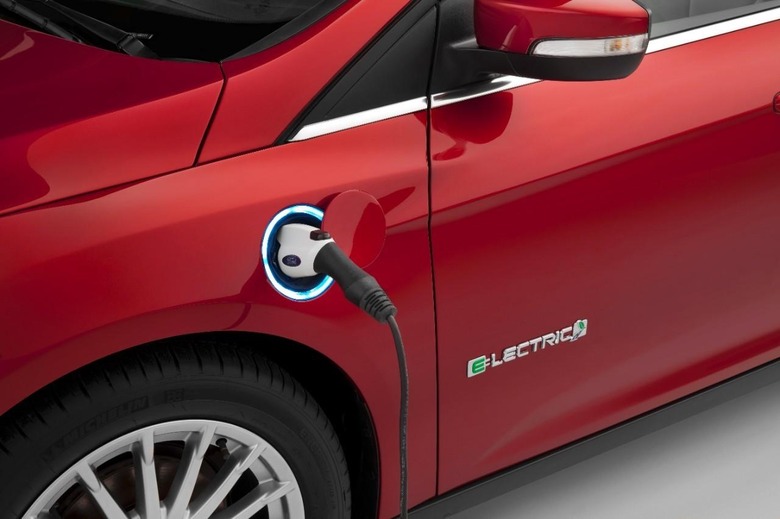 Ford is throwing open its electric car patent portfolio, offering rivals access in the hope of driving EV development, though unlike Tesla it will be charging a fee. The IP will include technology around better battery charging, regenerative braking, and how to assess driving styles and habits to better balance powertrain use. In total, Ford says, it has in excess of 650 electrified models, including both all-electric and hybrids.
Sharing patents isn't exactly new in the EV landscape. Back in June last year, citing surprise at the speed at which the eco-friendly vehicle market had developed, Tesla offered access to its patent portfolio at no charge.
Tesla CEO Elon Musk said at the time that he had expected his auto rivals to poach his tech. Instead, he argued, they'd let EVs languish.
"At best," the outspoken entrepreneur said, "the large automakers are producing electric cars with limited range in limited volume."
Unlike Tesla, though, Ford will be charging an unspecified fee for use of its patented technology. It'll be managed through AutoHarvest, a collaborative marketplace for IP among automakers that Ford helped found.
Electric isn't the only strategy in Earth-friendly transportation, mind. Toyota announced a patent sharing scheme of its own, only around hydrogen fuel-cells, putting a time limit on the offer in what it said was the hope that such tech would be adopted sooner rather than later.
SOURCE Ford