Ford MoDe:Me e-bike tackles cities with smart sensors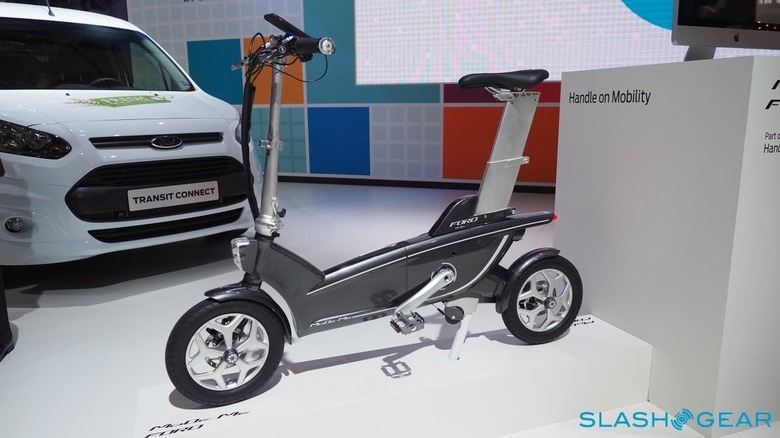 Ford may be busy working on driverless cars to streamline the city, but until the robot takes the wheel it might be electric folding bikes that cut congestion. The car firm revealed its take on the e-bike segment at Mobile World Congress today, a commuter-friendly cycle dubbed the MoDe:Me and a companion app running on an iPhone 6 mounted on the handlebars for delivering navigation directions, smart re-routing, controlling the power-assist pedaling, and even integrating with the SYNC infotainment system in Ford's cars.
The design of the e-bike actually came from Ford employees challenged to come up with an urban transportation option as part of the company's "Handle on Mobility" project. Built with Dahon, the prototype is capable of assisting pedaling up to 25 km/h (15.5 mph) from its 9-amp-hour battery.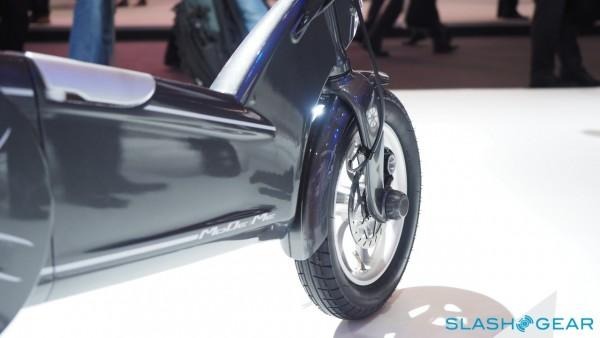 On the handlebars is an iPhone 6 mount, running Ford's custom MoDe:Link app. That works as a dashboard for the bike, but can also measure heart rate and be switched into a "No Sweat" mode, adjusting power-assistance so as to keep the rider's exertion down to the point that they won't get to their destination damp and sweaty.
While on the way, the navigation system indicates upcoming turns by vibrating the left or right grips, and the app automatically flashes the turn signals as appropriate. Ford says the app can spot cycle-friendly routes – as well as hazards and alerts – and can adapt accordingly, while bike-to-bike communication will create a crowd network to share warnings.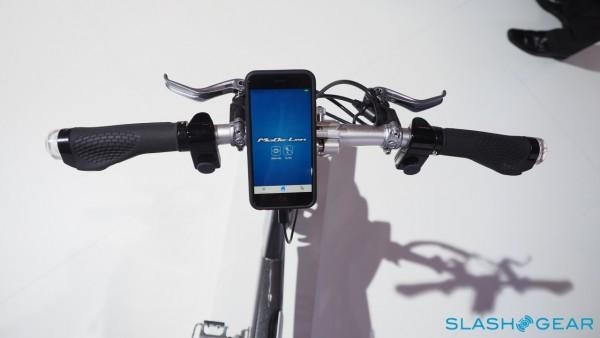 If there's another appropriate public transit link, such as a train or tram, that can be included in the navigation instructions. It also surfaces cyclist-specific advice, such as weather conditions, the location of charging stations, and safe places to park.
Ford also had a second version of an e-bike, the MoDe:Pro concept, targeting business users and couriers. It's designed to slot into the back of a customized Transit Connect small truck.
In fact, a fair amount of what would be considered car tech has been included in the MoDe:Me e-bike. For instance, ultrasonic sensors at the back can spot overtaking vehicles and vibrate the handlebars to flag them, as well as flashing the lights to make sure the bike itself is seen.
Unfortunately there's no sign of production plans for the prototypes, though given the rising popularity of e-bikes we can only imagine Ford is watching the market closely.