Ford made a super-stealthy plug-in hybrid cop car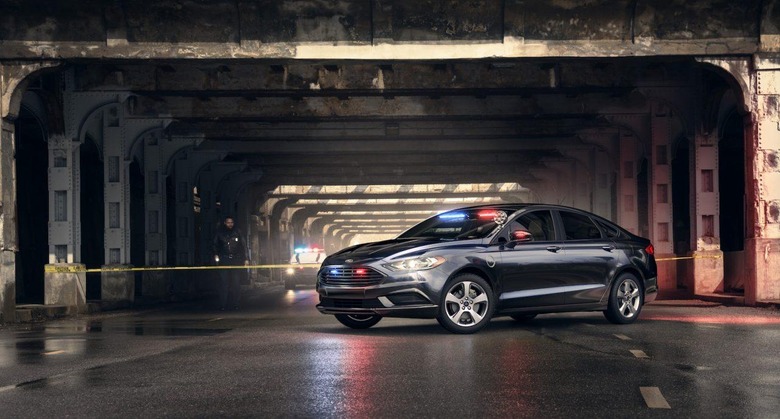 The boys in blue are going green, with Ford's latest police vehicle promising a zero-emissions model that it claims could save plenty on fuel costs. The Ford Special Service Plug-In Hybrid looks like a regular sedan, but it has a 7.6 kilowatt hour li-ion battery which can go for up to 21 miles on a charge.
That, Ford suggests, could be enough for an entire shift without resorting to gas. If longer journeys are required, there's a regular engine too which can kick in and propel the car for in excess of 500 miles on a full tank.
Given a 240 volt outlet, and with its standard 3.3 kilowatt charger, the hybrid can recharge in around 2.5 hours. Of course, it's also compatible with standard 120 volt outlets, though the charging will be slower. Speeds of up to 85 mph can be reached on electric power alone.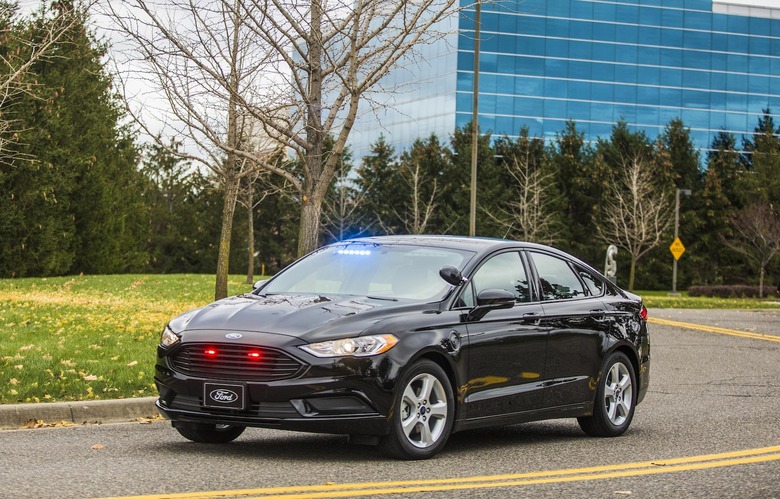 This new plug-in isn't the first Ford hybrid on the police fleet, mind. Back in April, the automaker revealed its new Police Responder Hybrid Sedan, the first ever pursuit-rated hybrid. It downsized what would normally be a 3.7-liter V6 to a 2.0-liter four-cylinder instead, throwing in a li-ion battery and electric motor. Not only is it capable of running at up to 60 mph on electric power alone, the battery can power the car's various electronics which would normally demand the gas engine in a traditional Interceptor be left running.
In contrast, this Special Service car is designed for government agency workers who don't need a pursuit-rated vehicle. That includes police chiefs and detectives, but could also be applicable to fire chiefs and other government workers. There'll be various options packages to outfit the exterior and interior, depending on anticipated use.
For instance, as standard the cabin has heavy-duty cloth front seats with reduced bolsters, and rear anti-stab plates. The rear seats are vinyl, as is the flooring. However, a driver spot light, trunk storage vault, trunk ventilation system, and rear door control disabling are all options. A "dark-car" option turns off all the interior lighting and dims the dashboard instrumentation by up to 100 percent, for stake-outs and surveillance.
There are various emergency lighting packages, and a reinforced top tray for mounting equipment. Red and white task lighting in the overhead, a police engine-idle feature, and an auxiliary power distribution box in the trunk round things out.
Ford says that orders of the Special Service Plug-In Hybrid Sedan will be taken from December, though the car itself won't begin shipping until next summer. In the meantime, for more regular drivers there are some other unusual electrified models coming. Ford has promised an F-150 hybrid truck in 2020, along with a hybrid Mustang.