Ford Focus RS teased with squealing track outing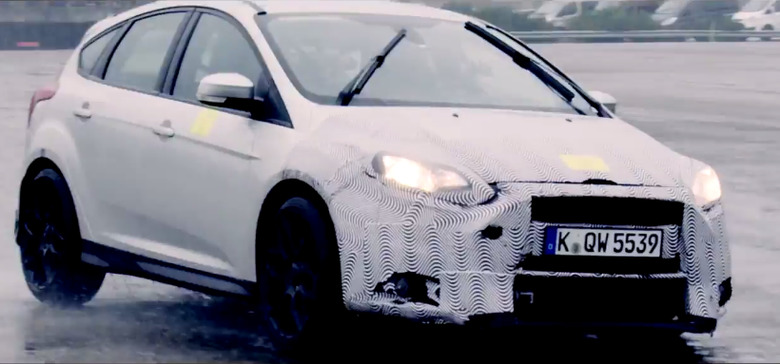 Ford's showing at Detroit certainly wasn't quiet, with a new GT, track-ready Shelby version of the Mustang, and the beefy F-150 Raptor, but the grunt isn't over with, a new teaser video for the all-new Focus RS promises. The potent little hatchback isn't expected to be officially detailed until early next month, but that hasn't stopped Ford from throwing it around a couple of text tracks to really whet our appetites. Best of all, although those in North America may have had to feign lacking interest in the previous Focus RS, for once they can get just as excited as the rest of us.
That's because, whereas earlier versions of the car weren't officially offered in the US and Canada, this time around Ford is planning a global launch.
In fact, Ford has more than twelve "performance" vehicles from its newly-formed Performance Team division planned for the five years between now and 2020. That includes supercars like the GT with its astonishing design and what the company predicts will be the best power-to-weight ratio out there, as well as more attainable models.
The next-gen Focus RS should fit neatly into the latter category, though don't go thinking that means it's underwhelming. According to the rumor machine, Ford has looked to its turbocharged 2.3-liter EcoBoost four-cylinder engine for power, mustering an estimated 325-350 HP.
All-wheel drive has been predicted, too, though given the way the prototype is sliding around the track, some are starting to question whether front wheel drive with some differential trickery will be there instead.
On the outside, though the body kit is covered up for the most part, the swollen wings and ducts, as well as the larger wheels and tires are clear.
Not long to wait to find out for certain, though. Ford says the new Focus RS will make its official debut on February 3rd.