2016 Ford Focus RS global release confirmed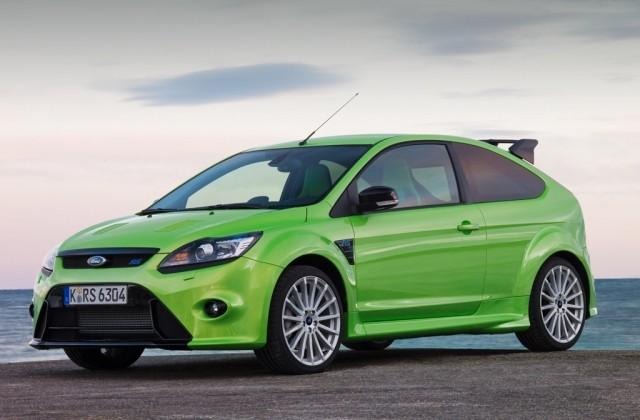 This morning at a Ford Event, Ford President and CEO Mark Fields made clear that the next Focus RS will not be released in as limited a fashion as previous yearly roll-outs. This 2016 Ford Focus RS will be coming to the United States as well as other countries around the world. "We have a new Focus RS coming to market," said Ford President and CEO Mark Fields, "and it's coming globally." Welcome to the next track warrior in the I4 class, coming your way sooner than later.
Fields spoke of the Focus RS' global rollout whilst speaking about the company's "One Ford" initiative. This is a project strategy which will bring the company's vehicles across the planet, with a singular vision for Ford rather than the slightly more country-specific focus setup they've had in the past. Europe-only cars may very well be a thing of the past.
NOTE: The above image is not of the 2016 Ford Focus RS, but of the line's most recent release – back in 2009. We'll see the global 2016 model soon enough!
Ford will be releasing "more than 12 new performance vehicles for global enthusiasts through 2020." This has been confirmed by Ford as being dubbed their "new global Ford Performance team."
This next-gen Focus RS has been rumored to roll with Ford's turbocharged 2.3-liter EcoBoost four-cylinder engine as well as all-wheel drive, and will likely be Ford's best bet against the VW Golf R in 2015.
It's also been rumored that this 2.3-liter Ecoboost action might spin the RS in the US up to between 325 and 350 horsepower. That's based on the 2016 Ford Mustang's ability to roll with the 2.3-liter Ecoboost up to 310 hp.
Details surrounding the next Ford Focus RS have not yet been confirmed, but once they ARE confirmed, you'll find them in our Ford tag portal and our Cars Hub without a doubt. For now we've got a collection of rumors that suggest this is a vehicle that's ready to tear up the track – enthusiasts be hyped.