Ford Focus RS flys 0-62mph in 4.7 seconds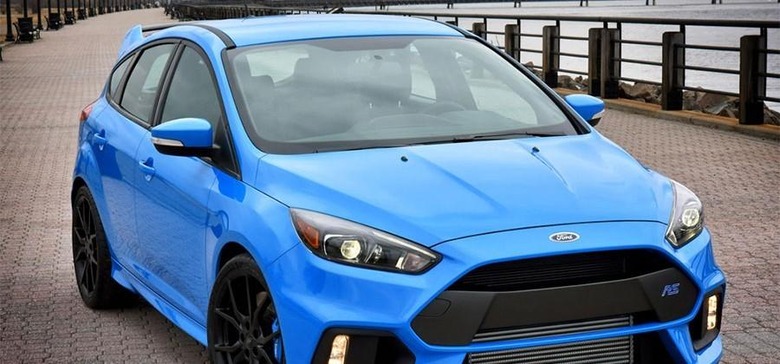 Ford has finally release some performance specs for the sweet new Focus RS and as you might have imagined, the little hot hatch is a very fast car indeed. Ford says that the car can run from 0-62 mph in 4.7 seconds. That's not the 0-60 mph time that the car guys and gals in the US like to hear, it would be a safe bet you can knock a few tenths off that time and be very close to the real performance of the car.
If you have enough road, the Focus RS will reach a top speed of 165 mph making it the fastest RS car produced so far. We had learned before that the starting price of the Focus RS would be in the $36,000 range, and Ford has again confirmed that with a starting price of exactly $36,605.
One interesting tidbit on the latest press release is that the power output is now projected to be 350hp and 350 lb-ft of torque. Ford had confirmed the power output to be 345hp back in June. Perhaps that means Ford is giving the car a bit more power than it had originally planned.
Whatever the output, the power still comes from a 2.3L EcoBoost engine putting the power to all four wheels. The car also gets drift-mode and launch control. This sounds like a lot of practical performance for the $36,000 price.