Ford Focus RS packs 345-hp punch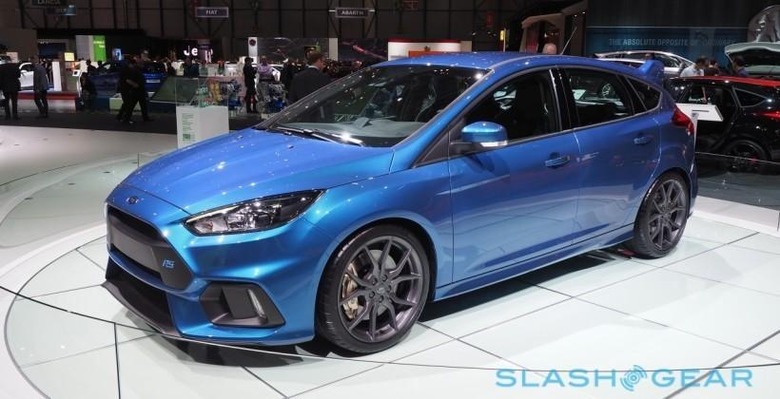 We have known about the Ford Focus RS since its North American debut back in March. While know most things about the car, Ford was holding some tidbits back. One of those tidbits was exactly how much power the sexy hot hatch would pack under its hood. Ford has finally stopped teasing about power numbers and has confirmed the power output for the car.
The confirmation came at the Goodwood Festival of Speed and before now all we knew was that the RS would make more than 315hp. Being a bit skeptical of promises like that, I expected the car to turn up with 320hp, thankfully I was wrong.
Ford has confirmed the power output to be 345hp with 324 lb-ft of torque. An overboost function allows the torque to be bumped to 347 lb-ft for fifteen seconds at a time. That power comes out of a tuned version of the 2.3L EcoBoost that is under the hood of the Mustang.
Fans of the EcoBoost Mustang will note that the Focus RS version produces more power. That bump in output came thanks to a new turbo on the RS. Ford also fits the RS with an upgraded intake, exhaust, and a larger radiator compared to the Mustang. All the power and torque goes to the ground via an AWD system with selectable drive modes.
SOURCE: Autblog