Ford Focus RS makes North American debut in New York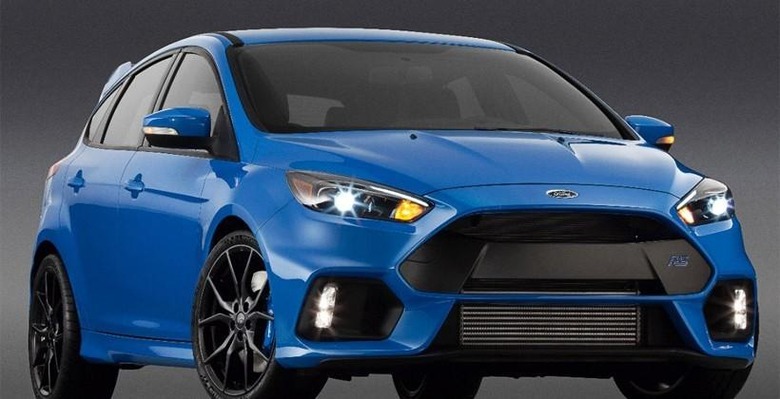 We already know all there is to know about the Ford Focus RS, and it is a very cool car. One thing we have been waiting for was for the Focus RS to make its North American debut in the flesh. That debut has now happened with the car being unveiled for the first time in the US at the New York International Auto Show.
If you missed all the coverage of the car we have done in the past, this little rocket has a 2.3L EcoBoost engine under the hood delivering over 315 hp. Ford also fitted the car with all-wheel drive and one of the most powerful braking systems ever used on a Focus RS.
On the outside of the car, the bodywork certainly looks fantastic, but it is functional as well. Ford optimized the bodywork for aerodynamics and cooling. Ford says that the new bodywork has 9% less drag than previous models.
Ford also gave the car launch control and a special drift mode to make it more fun at the track. Ford keeps teasing us with the Focus RS, but you will have to wait about a year to put one in your driveway. The car is expected to hit dealerships in the US in the spring of 2016. Official pricing is still a mystery. For all the details on the Ford Focus RS, read this.
SOURCE: Ford