Ford Focus RS pricing tipped to start at $36k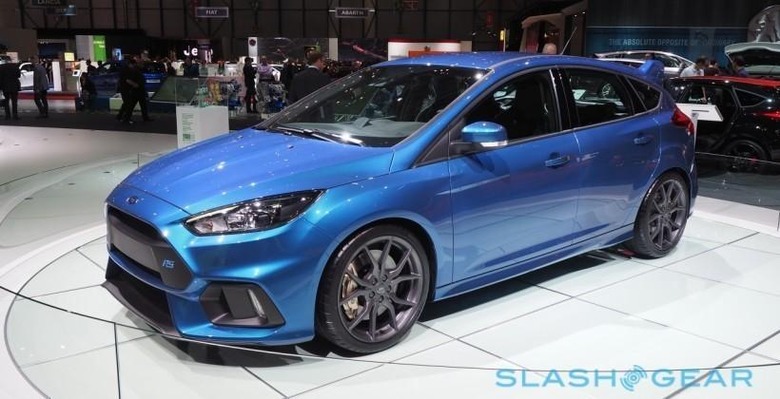 For a long time the only cool car Ford offered that tickled my fancy was the Mustang. Ford then rolled out the Fiesta ST and the Focus ST, and both of those cars were performance bargains. Then Ford announced its slick Focus RS was coming to the US for the first time. At this point, we know everything there is to know about the Ford Focus RS, but the official pricing.
Late last week someone working on the Ford website made a mistake and sent the configurator for the Focus RS live for a brief time. During that time, we were able to glean the pricing of the car and some of the cool options that will be available.
Most important is the price, the Focus RS was tipped to start at $36,605. I'll admit that I was hoping the car would start at a price that put it on par with the base WRX, not the WRX STI, but the price isn't out of line with the competition. The car will come standard with 18-inch painted aluminum wheels, a 10-speaker Sony audio system, and partial leather Recaro seats.
Among the options are a sunroof, navigation, 19-inch wheels, and the best option for people that like performance is a set of tires. Those tires are sticky $1,900 Michelin Cup tires. In the realm of things, the pricing on the Focus RS isn't that bad, it will fall right between the WRX STI and the VW Golf R in cost, while out powering them both with 345hp and 324 lb-ft of torque.
SOURCE: MotorTrend