Force Touch tipped for iOS 9 and iPhone 6S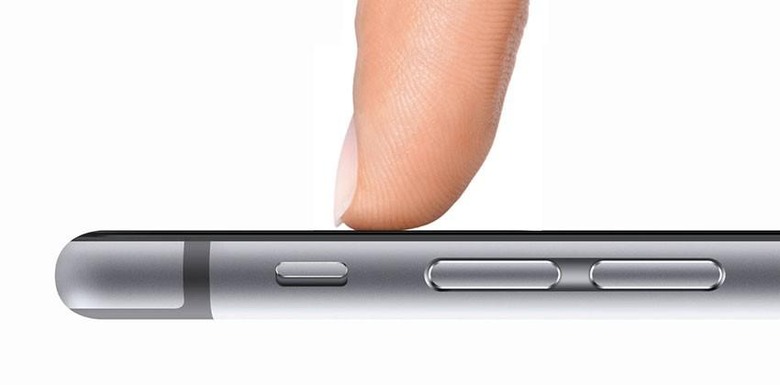 Apple's iPhone 6s is tipped to be coming with Force Touch capabilities delivered with the platform's newest operating system, iOS 9. This software/hardware combo was first revealed with the Apple Watch, a device that uses "tiny electrodes around [its] flexible Retina display" to give your finger two options – light tap or deep press. This software/hardware enhancement with Force Touch will give the next iPhone a collection of new abilities, similar to those of a long press included on the current-generation version of the iPhone today in the iPhone 6 and iPhone 6 Plus.
To be clear, including Force Touch for iOS 9 does not necessarily mean it'll be available with any device before the iPhone 6s. The next iPhone will likely include some new bits of hardware that make this feature available.

It's suggested by 9to5Mac's Mark Gurman that "Force Touch on the iPhone will be used to clean up some control space around the system." In this case, that means changing-over the long press-and-hold buttons first and foremost. This could also take away the need for switches and slider locks.
The following comes from Apple, with just the words "Apple Watch" replaced with "iPhone 6s". Imagine how easy it is to transfer the whole suite of features from one to the other.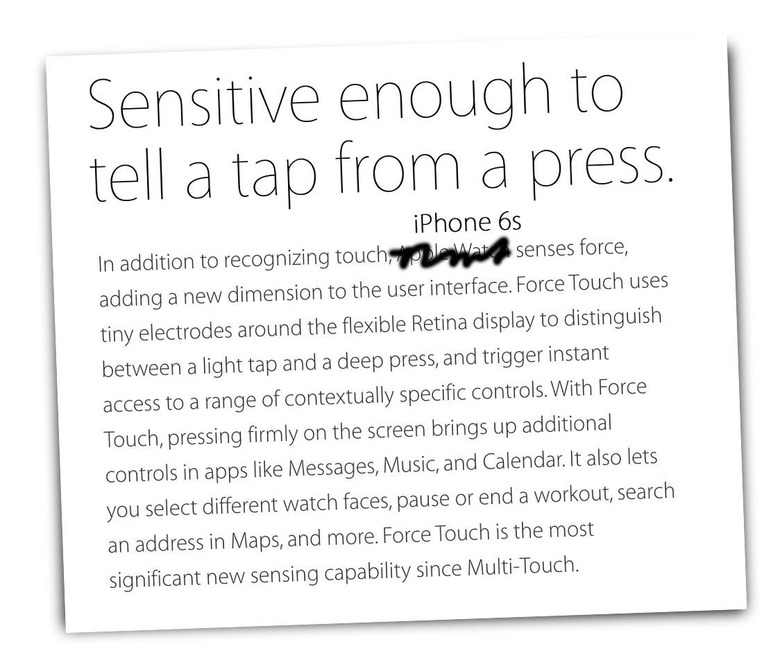 Force click – different from Force Touch – is included in the newest collection of MacBooks and MacBook Pros.
With the new "Force Touch trackpad" you're able to Force click, as indicated in the menu you see here.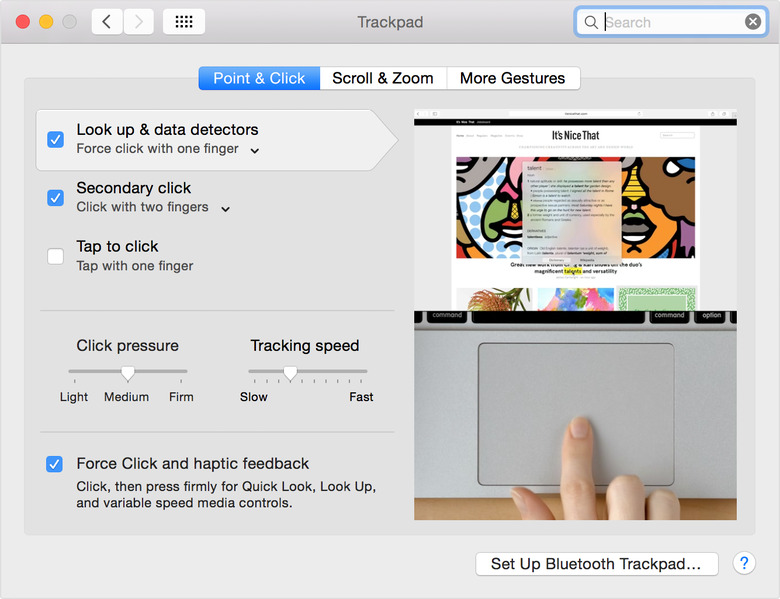 Force clicking an address gives you a preview of that location in Maps. Force clicking an event adds said event to your Calendar. Force clicking a PDF or image attachment in Mail allow you to activate Markup.
Force clicking a conversation in your sidebar allows you to see details and attachments. Force clicking a reminder lets you see more details.
Force clicking a location in a map in Maps drops a pin.
Many features that've been present with haptic feedback on the iPhone for some time came to the MacBook world with the Force Touch trackpad as well.
Expect Force Touch to make a big splash with the iPhone 6s later this year.
Think September.