Foosball HD Retina Quality Review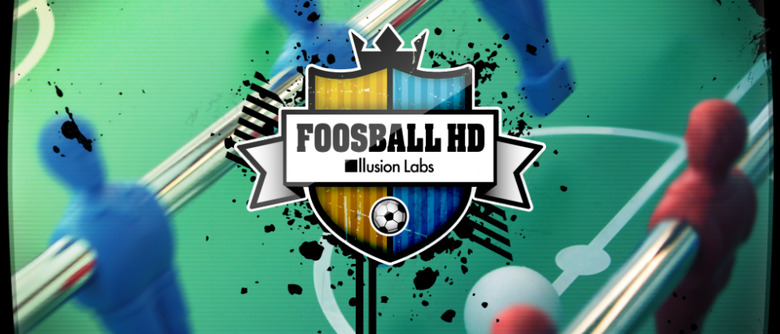 The new iPad for 2012 has ushered in a new age of gaming for those developers wishing to stay ahead of the game in their field, and this field-based Foosball game is ready to take that challenge! The challenge of course here on the new iPad (which we've reviewed in full here) is that the full high resolution of the Retina display is made use of. The game Foosball HD is suggested specifically by Apple as a game that the 2012 iPad would be well demonstrated with – it's just that great!
In reality this game isn't just the most fantastic game ever conceived by man, but it definitely does to what it says it'll do – foosball. If you've never played foosball in real life, you might be a bit confused about what's going on here in this classic setup. What you're doing is controlling several bars with little players attached to them, each of them capable of "kicking" the ball across the table.
You'll certainly have a bit of learning to do whether you're new to the game or if you're used to the real physical iteration of it – but once you're there, it's great! The physics seem really truly believable, the game doesn't appear to have any "dead" spots like the real physical game often does, and it's all in high definition! You'll find yourself expecting the game to go off without a hitch because it seems so natural – like a window down into a gaming space that couldn't possibly actually be there.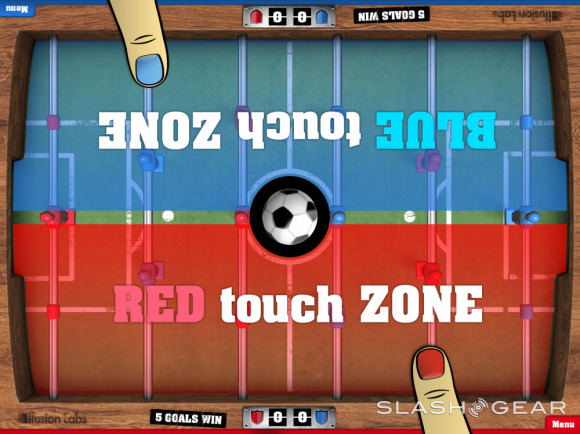 But you won't be let down by it – we've yet to find a loading screen or a point at which we're not thrilled to be tapping away – or spinning away like a real foosball jerk would, of course! This game will ring you [$2.99 in the iTunes App Store] right this minute. You should note that this game is only compatible with iPad – though check the developers other games for some fancy iPhone action as well – they make great stuff!