Foldify for iPad released: 3D folding figures made easy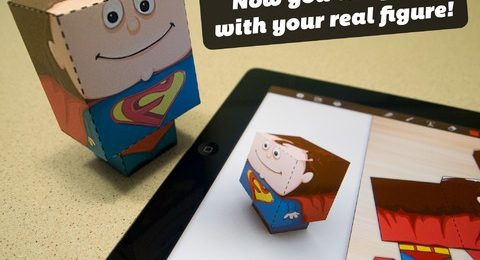 iPad papercraft app Foldify has arrived in the App Store, turning your Apple tablet into a 3D figure creator (even if you don't know which end of a pen to put on the paper). Previewed last month, the app allows you to create a the paper or cardboard template for a folded 3D figure on your tablet, with ten designs to choose from and the ability to customize colors and appearance.
Once you've done the creative bit, you can share the designs via Facebook, Twitter, and email, or – more interestingly – print them out. That can either by via AirPrint if your iPad is set up to speak to your printer directly, or by emailing yourself the PDF.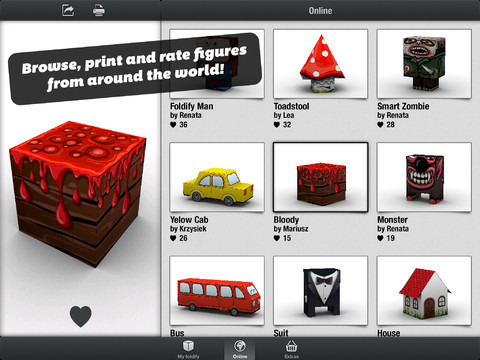 Cut out along the dotted lines, fold where appropriate, add a little tape or glue, and you've got a neat little figure for your desktop. Various templates and stamps – including eyes, glasses, and other facial features – should make it kid-friendly, or you can be incredibly lazy and just check out what others have shared on Foldify's site.
While many kids' activities have transitioned from the real world over to tablets, there's nothing quite like sitting around with a pair of (safety) scissors making tangible things out of scraps of card. Foldify is a $1.99 download from the App Store [iTunes link].