Foldify lets you create and print 3D paper figures from your iPad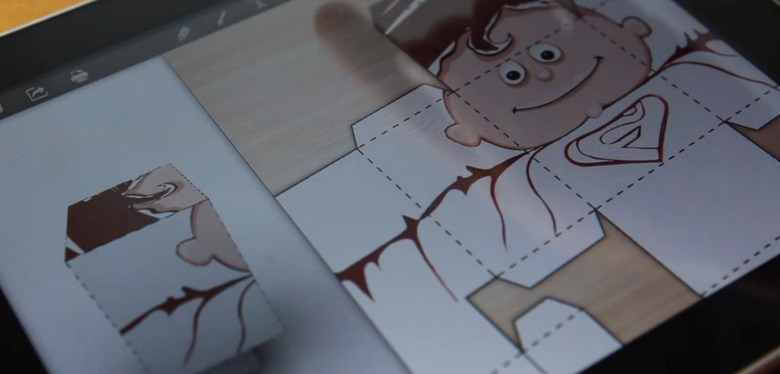 There are a lot of hobbyists out there that enjoy collecting various action figurines, but sometimes it can be fun to create your own and make them however you want. Start-up company Pixle will soon be releasing a new app called
that will let you create and print out 3D paper figures right from your
.
From the video, the app looks to be extremely intuitive, and it lets you choose from tons of different 3D shapes. From there, you can then add color, as well as different types of eyes, noses, and mouths to create a unique face on your figurine. Then once you're done, you can print out the layout via AirPrint and then fold together your creation.
One of the coolest aspects of the app is the preview pane, which lets you see what your 3D paper figurine looks like before you even print it out and put it together. It updates in real time and even lets you rotate it to get a 360-degree view of the figurine, that way you can correct any mistakes or improve on some areas before you print out the final product.
The app will be compatible with all iPad versions except the first-generation iPad (not enough memory), and we're not sure if it'll be available for the
and
or not, but either way, it looks like the type of app that would be way better on an iPad anyway. The company hasn't released any more details on the app other than the video, but you can submit your email address to let them notify you when the app gets released.