FLUX Beamo revealed: $800 for the world's smallest CO2 laser cutter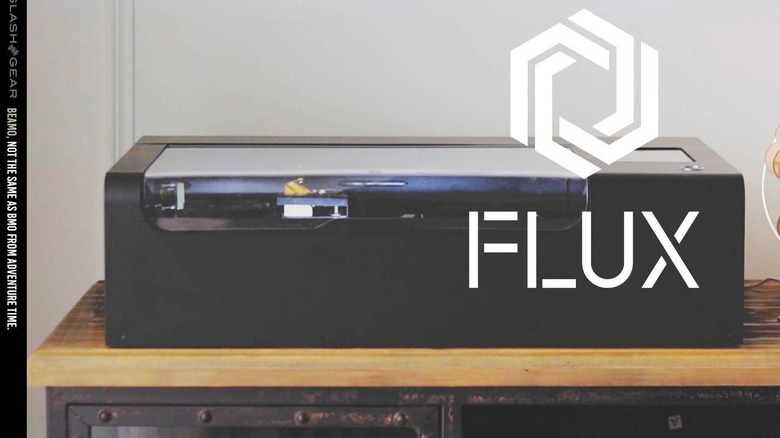 The FLUX Beamo was revealed today as a compact, easy to use CO2 laser cutter and engraver. This machine was made to fit "any" home, office, or classroom at 24.2 x 17.52 x 6.97-inches and puts several high-end features in an affordable package. This device has an 11.81 x 8.27-inch work area and cuts with a diode laser across a wide variety of materials.
FLUX Beamo is a laser cutter/engraver, which means it's sort of the opposite of a 3D printer. Where the traditional 3D printer ejects layers upon layers of super-hot material that solidify into a final 3D object, the laser cutter/engraver cuts materials away. This device uses your computer to make cuts and engravings with high precision – far more accurate than your average person would be able to execute with a scissors or a craft knife.
Above you'll see a brief demo video for this piece of hardware. There you'll see some demonstrations of what's possible with this machine right out the gate. You'll see both the mobile app and the desktop app connections available for this machine as well.
This machine rolls with a variety of features that generally only come with laser cutter/engravers that cost a whole lot more money than Beamo. Features like camera alignment, a hybrid laser system, autofocus, and internal water-cooling make for a product that, at first glance, seem like they might make the end product cost about as much as other similar products on the market.*
*If you're looking at the Glowforge Basic, you're getting a slightly larger work area and 40 watt laser tube power for $2495 USD. The FLUX Beamo has 30 watt laser tube power and a slightly more compact work area (and far smaller body) for an "early bird" price of $799 USD. MSRP for this machine will be $1499 USD.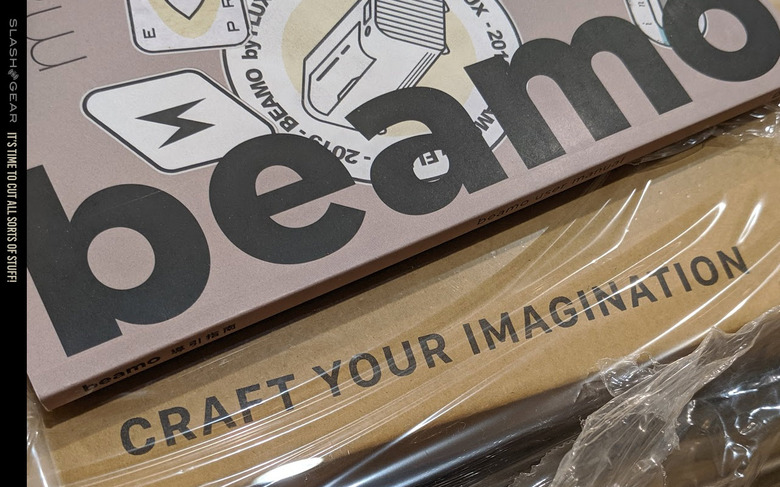 NOTE: This device can be found on Kickstarter, but it's not necessarily the same sort of product you'd normally find on that site. Generally Kickstarter is in place for companies that need to raise cash before they make a new product – FLUX already made a couple other products before (Delta+ and Beambox), and production on Beamo is already underway. This isn't the sort of crowdfunding project where the end product might never see the light of day – we've already got one on our review bench.
You'll find the FLUX site for Beamo revealed in full today. The Kickstarter can be found there too. We'll be putting this machine through the paces in a full review that'll post on SlashGear in the very near future – stay tuned!