FLUX 3D printer brings sci-fi cool to your desktop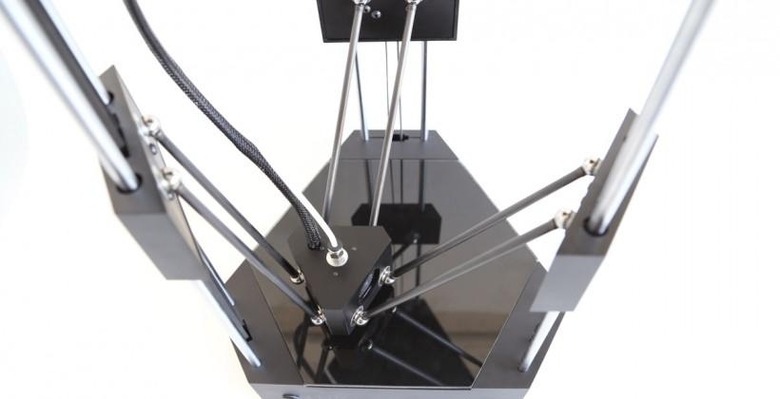 With 3d printing fast becoming "normal", we're seeing a huge sampling of those who think they've got it right. Some offer quick printing, others a platform. Others, still, just plain try to get in at the lowest cost, betting you just want to print a toy or trinket to show off for friends. The FLUX may not be the lowest cost 3D printer we've seen, but it's definitely one of the coolest, and one of the more well thought-out offerings on the table right now.
Having just launched their kickstarter, it's easy to see how this will be funded really quickly. With a cursory glance of the capabilities, you see FLUX may be the first — and last — 3D printer you'll ever own.
An open-air printer (which reminds me of a holodech from Star Trek), FLUX has three arms that slide up and down, and a solo printer teetering in the middle. Those arms allow for the printer head to move and flex in ways other printers may not be able to, but that's not where the coolness ends.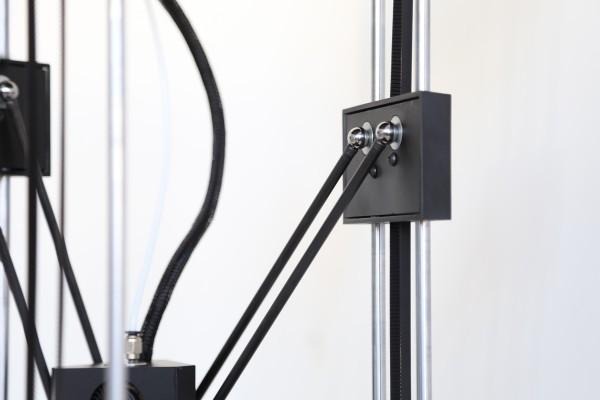 The printer head is held in place by magnetic ball bearings, leaving you with the ability to switch printer heads at-will. To scale, FLUX could be your do-all printer, and end the days of which materials your expensive printer can handle (FLUX even shows off a laser etching head!). Think of Project Ara, except in 3D printer form, and you'll get what we mean.
The open-air platform also has three cooling fans. Print fast, cool fast, enjoy your products sooner. It doesn't get much better.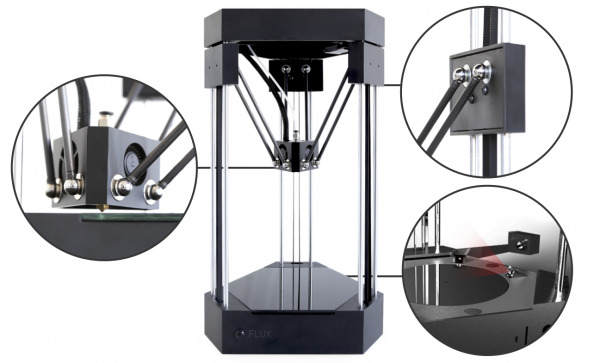 FLUX doesn't stop with great printing features, though. Let's face it, you're probably not the 3D rendering master you'd like to be, but you know you want something duplicated. For those of us dumb to CAD, FLUX has a built-in 3D scanner. Just place your objects on the platform, slide the scanner out, and away you go.
FLUX has some software in development, too. A smartphone interface connects your handheld and printer via Bluetooth, and the FLUX Studio looks to be a simple draw-then-print interface. Studio is billed as "extremely intuitive and easy for beginners". It's pretty clear the hardware is much further along than the software at this point, so we'll reserve excitement until we get a better idea of what FLUX's app is capable of.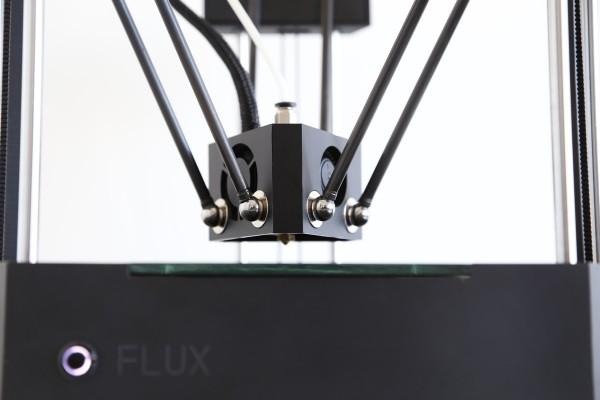 So, how much will FLUX run you? Early-bird Kickstarter backers can get in for $499, which earns you a FLUX and roll of 500g PLA printing material. If you want to go all-out, there's a $1,999 option which gets you a stepped-up version of the FLUX hardware, 3 rolls of PLA, and a laser engraving head unit. The FLUX team will also engrave your top-end FLUX for you (we hope with a FLUX).
If you're interested, we suggest hopping over to the Kickstarter campaign via the source link below and getting in early. Currently, the team is aiming for a July 2015 shipment to Kickstarter backers.
Source: Kickstarter